Dancer and choreographer Jasmine Sugar (Dance BFA 18) has forged her career by taking on both commercial and concert work. Her efforts have led to projects with A-list stars—from dancing under the direction of Solange Knowles (with the developed work featured in Solange's art book In Past Pupils and Smiles) to dancing at the 2020 Grammys with Lizzo and working on movement and direction with Zendaya and Amanda Seyfried on a Lancôme mascara campaign. In addition, Sugar has expanded her personal artistic practice to include sustainable fashion, design, drag artistry, and exploring the physical relationship between the three.
In the following conversation with Yusha-Marie Sorzano, BFA program director of The Sharon Disney Lund School of Dance at CalArts, Sugar discusses her time at CalArts and her art practice. Here are excerpts from their conversation, which was edited for length and clarity.
---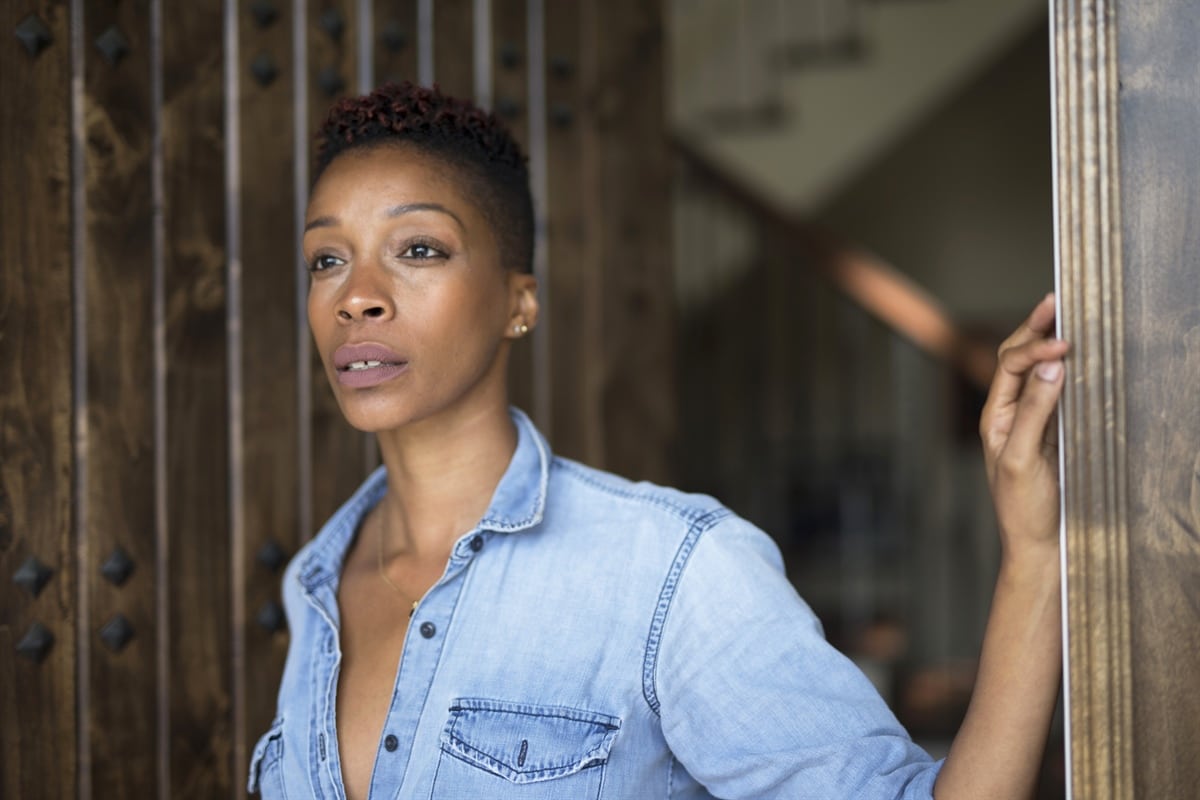 About the Interviewer
Yusha-Marie Sorzano is currently the BFA program director of The Sharon Disney Lund School of Dance at CalArts. A performing artist, choreographer, and leader in the dance world, Sorzano is a member of Camille A. Brown & Dancers, a founding co-artistic director of the Zeitgeist Dance Theatre, as well as an associate director for program development with Francisco Gella Dance Works. Concurrently, she is at work as choreographer for Jeannette, a new musical.
I'm happy to meet you and to be sharing this space to learn more about you. Can you tell me about yourself, when you graduated from CalArts, where you came from, how you grew up, and how you came to dance?
I grew up in Centennial, Colorado, and I started dancing at the age of 4. Just your typical ballet, tap, jazz. When I turned 6, I started competing, and I did that up until I graduated high school. Then I went to CalArts. And it's funny, but CalArts was the place you go to strip all of your knowledge of competitive dance training, which I grew to really appreciate. When I was there, the feedback I received was: "Technique is good, but let's prioritize your artistry. Let's start from the base and grow as an individual." And when you're 17, you're like, "Oh my God, what's happening?" But now I'm so glad that I went through the entire process of CalArts to become the artist and mover I am today.
What was the first work that you did after CalArts?
The first work I did was with Solange Knowles. I started my fourth year of college while she was curating this piece called Metatronia, in partnership with two directors, Gerard & Kelly, who I worked with further. I believe Solange has moved beyond the space she holds as Beyoncé's sister and has truly developed into a creative force in the fine art world. She truly is an artist. She creates entire worlds from her own inspirations and intuitions, and it feels so organic to be in that space.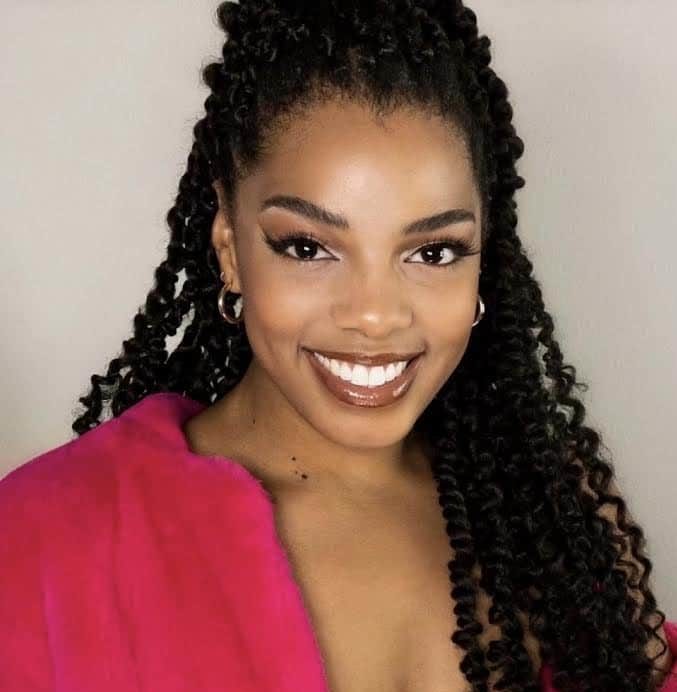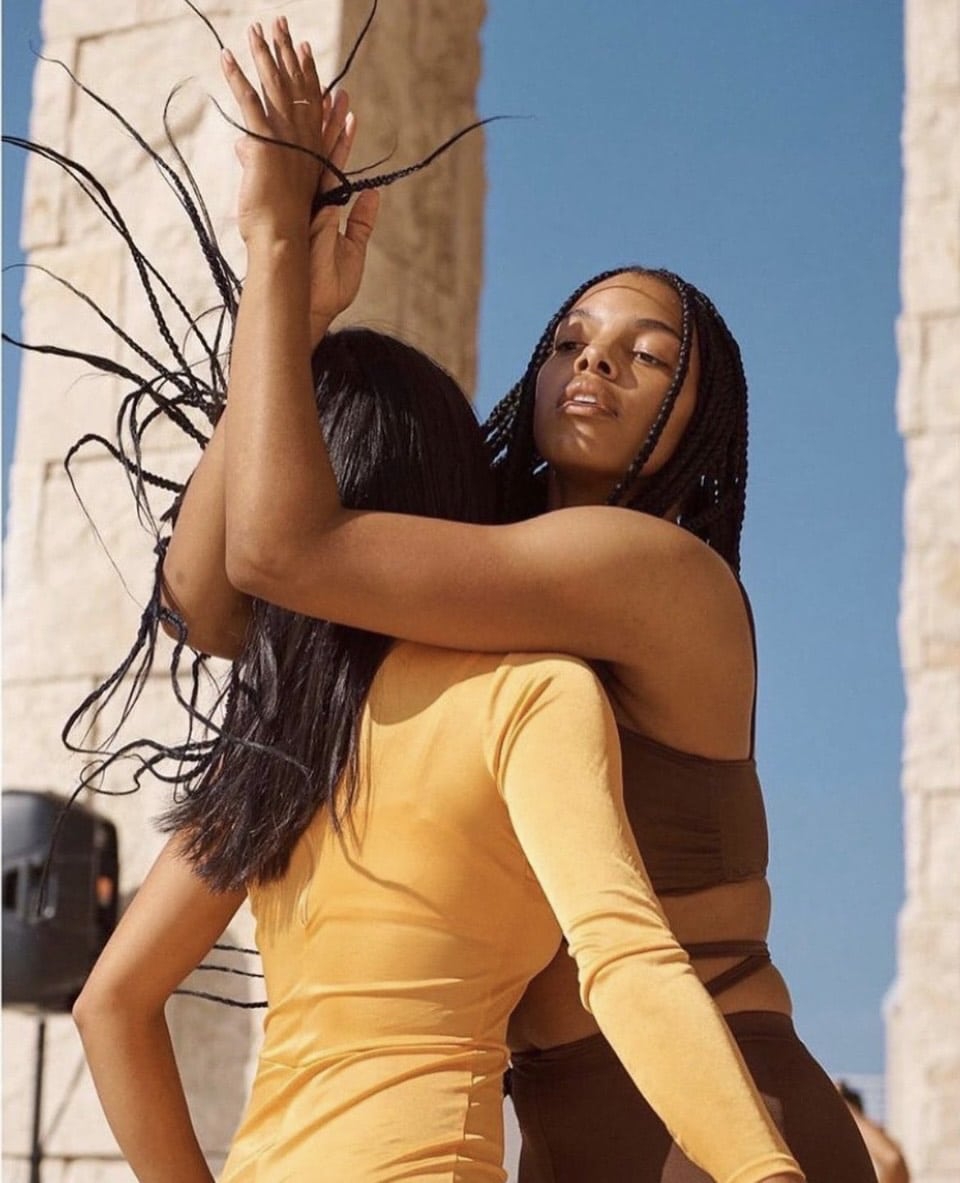 So you would say that you're a hybrid [artist], and you can't say one or the other is better. They both feed you.
They really do. Although industry work does provide a greater income, there is also a flash and "fabulocity" about it that I feel is lacking in the contemporary sphere. However, I feel more grounded in the artistic space of exploration and collaboration. There's really a constant pull from both worlds.
At CalArts, many of my friends went through gender transformation, exploring their sexuality, changing who they are, and evolving and growing because we were so young. And then to come out as young adults, it's just a beautiful transformation. And when you apply the complexities of becoming your own artist, that's not an experience I would ever take away from myself.
And even when I step into more commercial experiences, I feel so much more in my body because I have that training and went through that process of asking, "Where does movement come from? What kind of artist do you wanna be?" So I would say I'm more of a hybrid, especially working with all of the different schools. I mean, working with the actors and the vocal department and animation, all of that feeds into who you are as well.
That's so powerful. Can you tell me about all of that information marinating and bubbling up in you? How have you used it specifically in some of the jobs that you've never expected to take? Could you tell us what that job has looked like and how you've brought your hybridity to it?
Absolutely. I was recently working on the [Apple TV+] show The Shrink Next Door with Will Ferrell and Paul Rudd. I had to step into this character where I was auditioning as a dancer, but they asked me to lip sync in the audition. And then when I arrived on set for rehearsal, we had to sing the song because in the show, it's set up like we're doing Jesus Christ Superstar. And I was playing Mary. The choreographer I was working with—Kat Burns—she has her dancers sing. So every time we were running the piece, I had to sing it and vocalize it. And throughout a lot of my time being a dancer, I didn't use my voice and I didn't take acting classes. You pull from memories of people you went to school with and friends you have that are bold and brave. I had to tap into my friends that sing and how to breathe in that way, and my friends that act and have that calm presence and confidence.
That speaks to the interdisciplinary, the collaboration between the schools at CalArts. What do you hope to do going forward? What are your dreams for Jasmine Sugar?
My dreams for Jasmine Sugar … there are so many! I'm in the process of curating a fashion house, exploring the relationship between drag, queer art, and high fashion. I am calling it Haus of Sugar. It's a project that I've spent years drafting, learning, and dreaming. My first collection, which was shown in March, shows how I make recycled materials the heart of the brand. My main focus is [making fashion] in a way that won't contribute to harming the environment.
I feel like it can live in a space on the runway—high-fashion chic, editorial, drag, theatrical. It can all be one thing. It's not just a size 0 model walking for Chanel and a drag queen on the runway of RuPaul's Drag Race. It's all this beautiful, sculptural, huge show. That's what I hope to see. So that's what I want to create.
One of the things that is challenging for artists today is fear. What has scared you as an artist in this very crazy world?
A lot of what scares me is time. I used to pressure myself that I should be here by this age or be doing X, Y, or Z by this time. I would always be racing against time. And then the pandemic happened, and time just stood still. In a way, I felt all my anxiety go away. I don't have to put myself in an uncomfortable situation because I feel pressured to stay relevant or appear to be working or busy. It was about removing the pressure from myself to subscribe to societal and industry expectations. So I was able to ask 'Who is Jasmine Sugar? What do I wanna say? And how can I use this time to come back into my own body?' Fear was important. Fear hindered me. But I also feel like it's a good tool to identify what I don't wanna feel again.
For example, I have an audition, and I'm nervous. I can break down that fear. The worst they can say is no.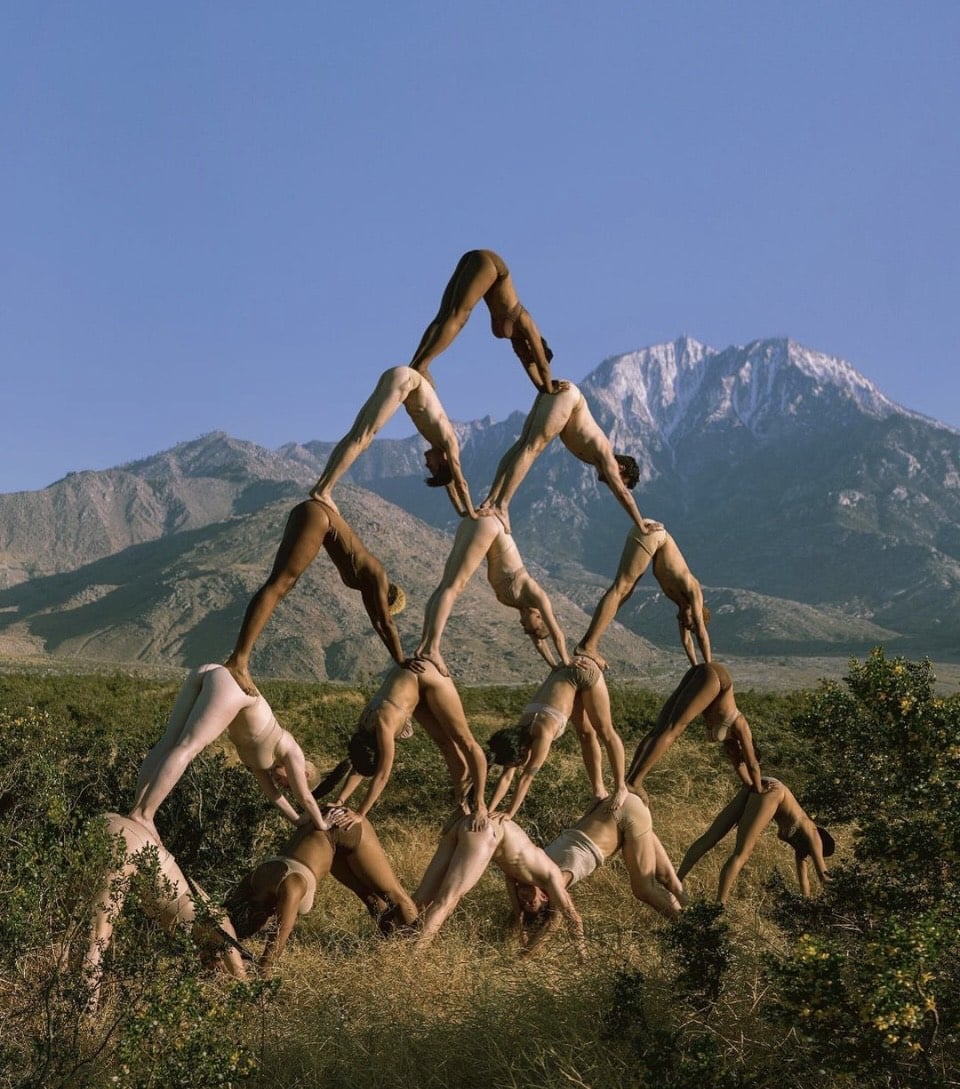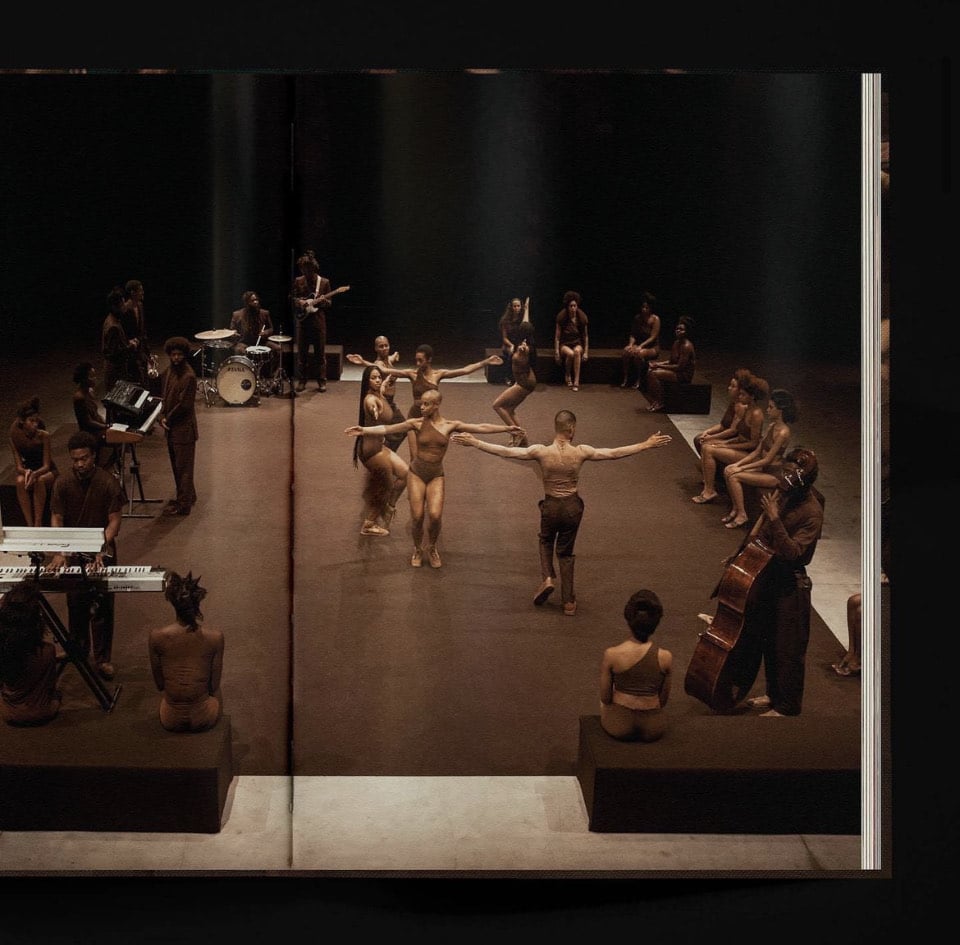 I know you've spoken about the house you want to build, but can you just give me, off the top of your head, a list of the things that you feel you're equipped for that you never even thought about doing?
Designing, sewing, drag. I always wanted to do these things. I always dreamt of being in that space. Now that I've started this journey, it looks a little different than I thought, but all the more rewarding. Videography, movement direction. I've done a lot of movement direction for artists, and it's been such a beautiful experience showing someone how to be comfortable in their own body. I didn't know I could sing, but I love to do it. I had to put my fears aside because you're in a room and you have to just deliver.
Hair. Hair is a huge thing. I never thought I would be on set doing hair and makeup for a film, but it happened. I never thought I would figure out how to heal my hair, but it happened. I use hair in a lot of my work, in a lot of my looks. I always feared dealing with my hair. I think a lot of young Black women have fallen prey to the flat iron—the godforsaken flat iron—especially in the commercial industry. Giving my hair time and patience in a fast-paced industry, and appreciating the range of Black hair, has been so informative and inspiring. It has not only encouraged me to expand my knowledge of how to do hair, but it has also helped me find my voice in this industry with regard to my hair. Having that conversation, making sure it's protected, making sure I'm comfortable, and so on.
What would you consider to be your first big break, and how did you get that?
My first big break was probably dancing with Lizzo at the Grammys in 2020. She posted on Instagram that she was looking for thick Black ballerinas. And I was like, "That's amazing. I am one!" She wanted us to dance en pointe. At CalArts I took pointe one day a week for 45 minutes so I really had to dust off those old shoes. So I drove myself down to Valencia, got in the studio, made a video, and submitted it. I heard back from the choreographer that they wanted to work with me on the project. It was incredible. I think that was my first run-in with the commercial world: the Grammys, and the hair and makeup teams (glam squad). The videographer coming in to make Lizzo's documentary—the big show!
I love Lizzo so I think that was a really big opportunity that came from manifestation. I attended her concert in October with my mom in Denver, and that following January I just said, "You know, I'm gonna dance for her." I remember saying it at the concert. "She's gonna change the world of music and the way that Black women and curvy women see themselves. She's doing something amazing and I wanna be a part of it." And three months later, BAM! It was insane!
How did you develop your drag persona?
My drag persona kind of lives in a virtual/theatrical space. Her name is Spotlight. She came from a pile of thoughts, dreams, and sketches. I think I've been building Spotlight for a long time, a very long time. She has traces of my past, present, and future self.
She represents all that I love about the club, the theatrical, and the world of movement. She will meet you soon.