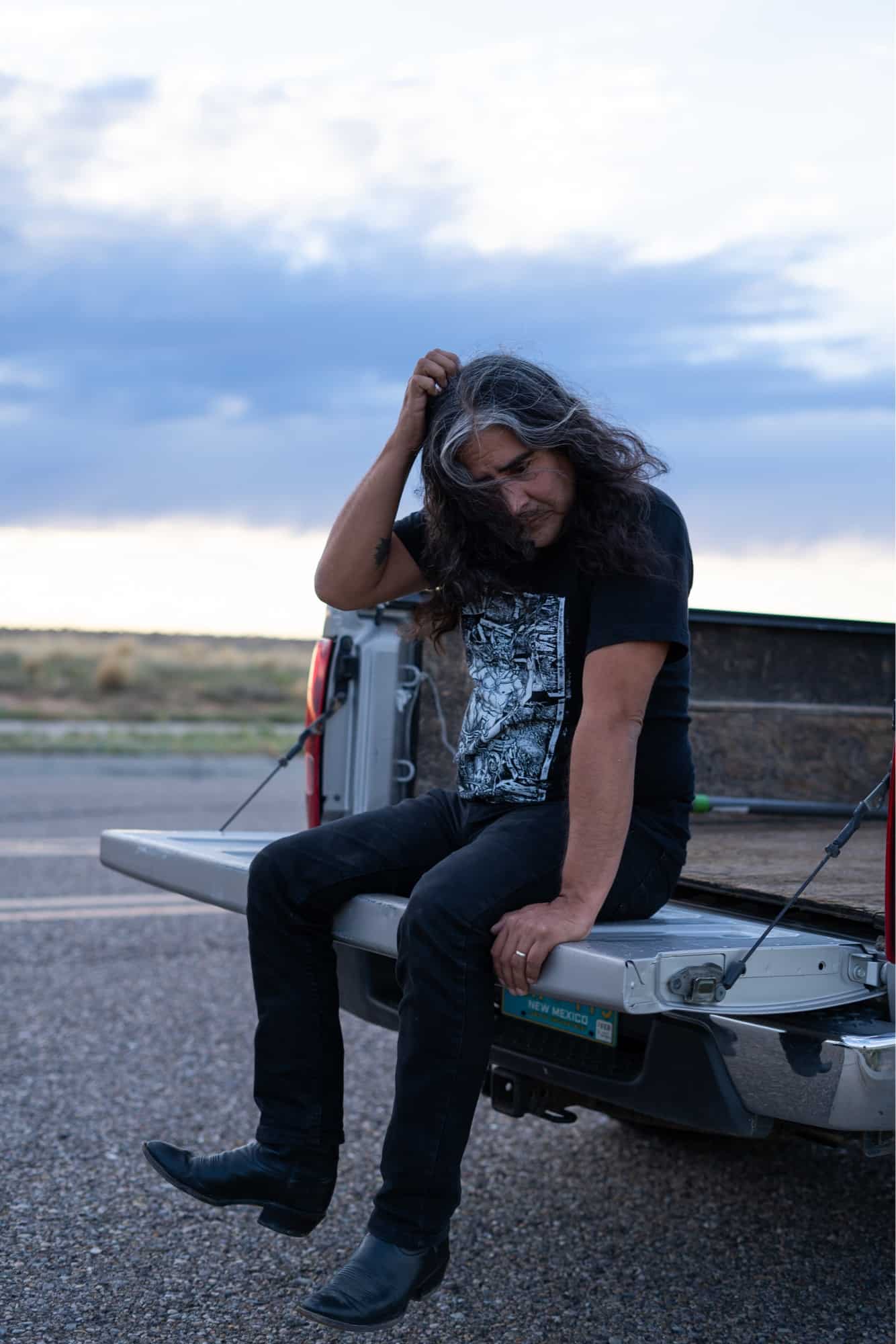 Raven Chacon (Music MFA 04), a Diné artist and composer, was working in his studio in Hudson Valley, New York, in early May when he began receiving a flurry of text messages. He found the buzzing on his phone so distracting that he turned it off.
When Chacon finally checked, he was surprised to find that friends had sent messages congratulating him for winning the 2022 Pulitzer Prize for Music. It was for his Voiceless Mass ensemble piece that he premiered six months earlier at a Wisconsin church. In that moment, Chacon also became the first Native American to receive the coveted award.
"I felt that this was one of the best works that I had written, one of the works that was important to me," says Chacon, 44. "I felt it was a piece of music that was able to convey a concept and topic about the world we're living in today, more than instrumental music usually has the ability to do so."
Voiceless Mass was part of an annual Thanksgiving concert organized by Present Music, a Milwaukee-based nonprofit organization, and performed at the Cathedral of St. John the Evangelist. Chacon wrote his contemplative composition to be performed using the church's nearly 100-year-old pipe organ as the centerpiece, along with an ensemble of instrumentalists—and no vocalists. He had the musicians perform in different spaces within the church, utilizing the vastness of the cathedral. Chacon says his piece was a commentary on how a building has the potential to amplify voice and also suppress it in its very architecture.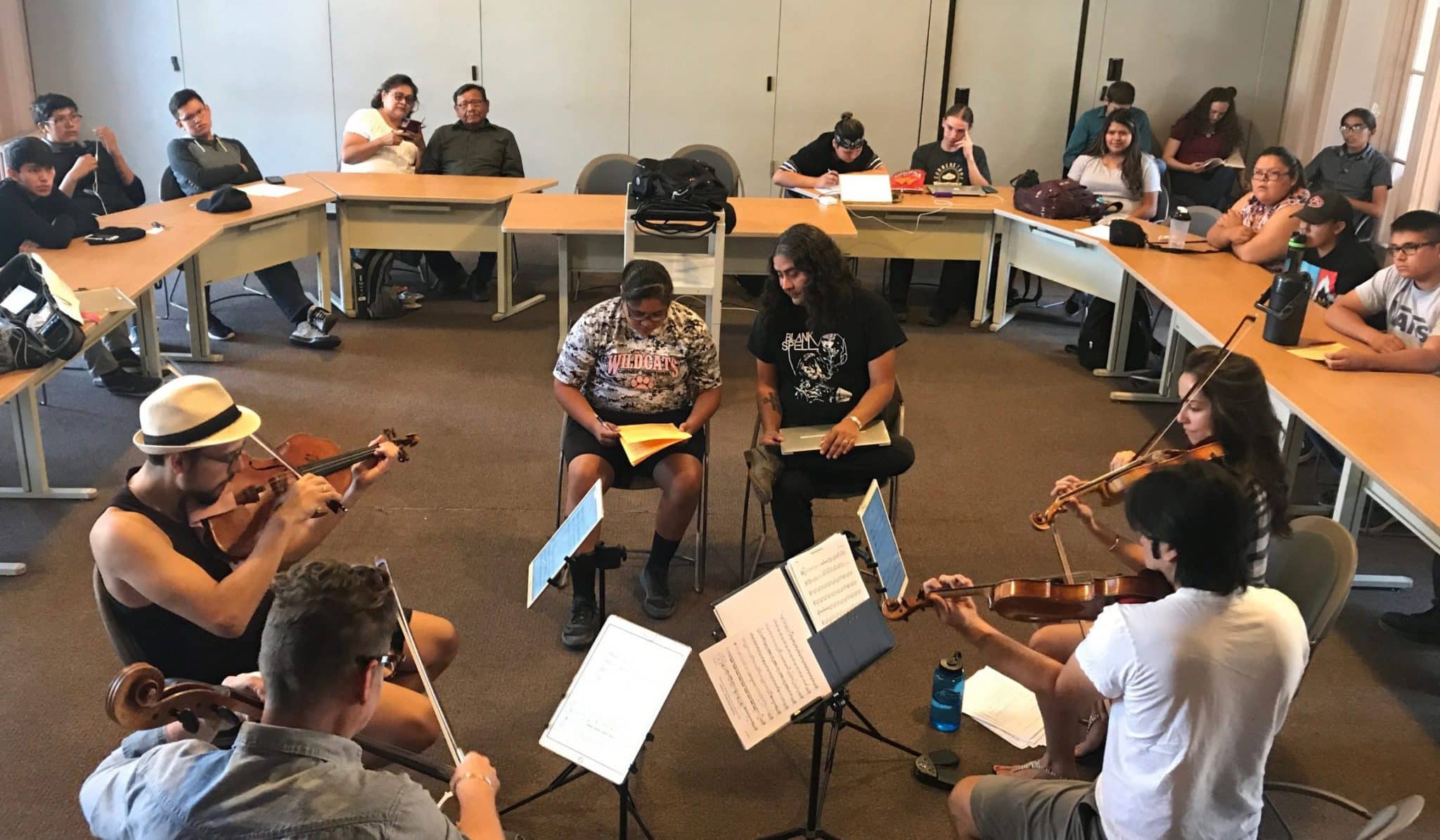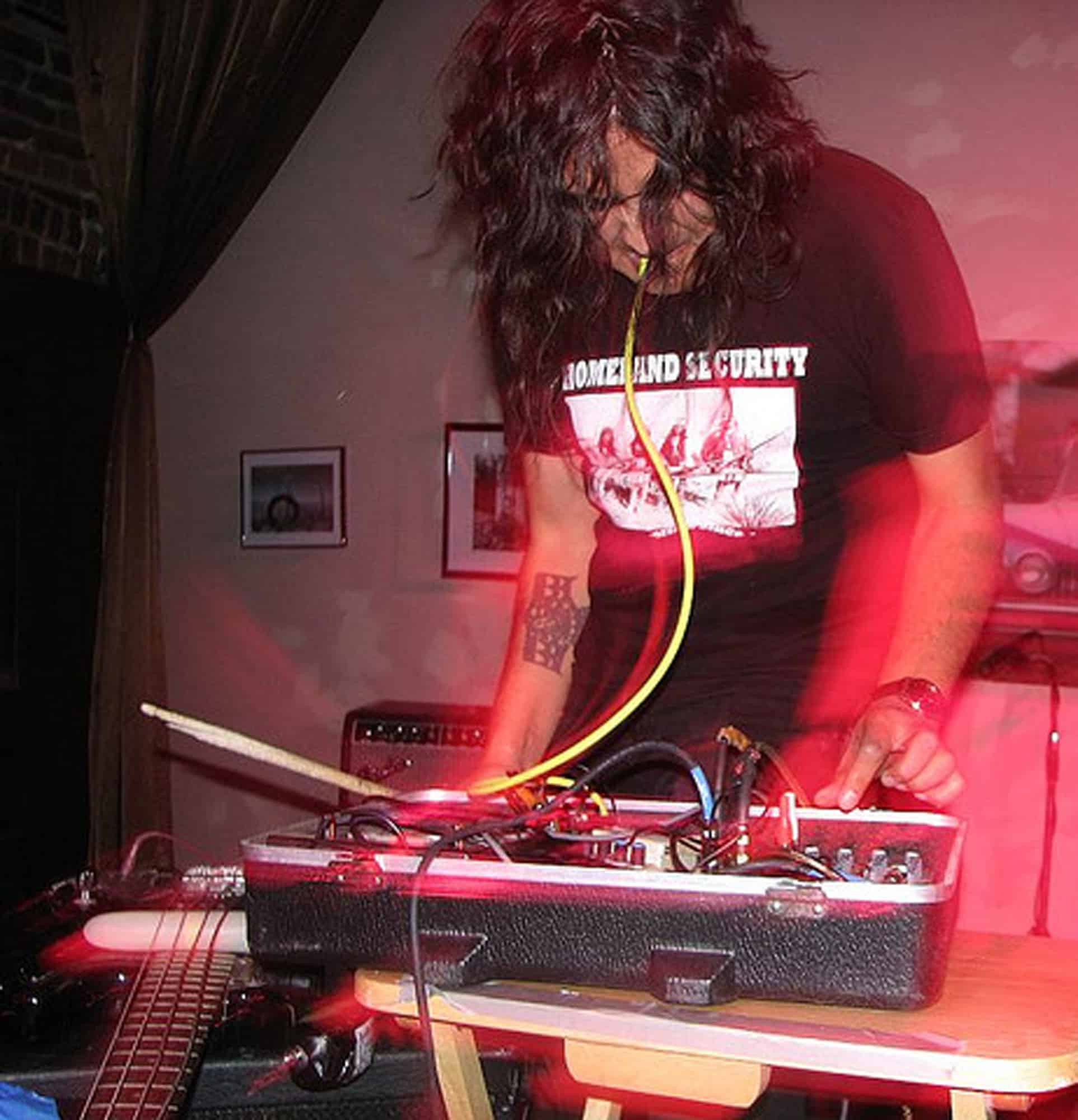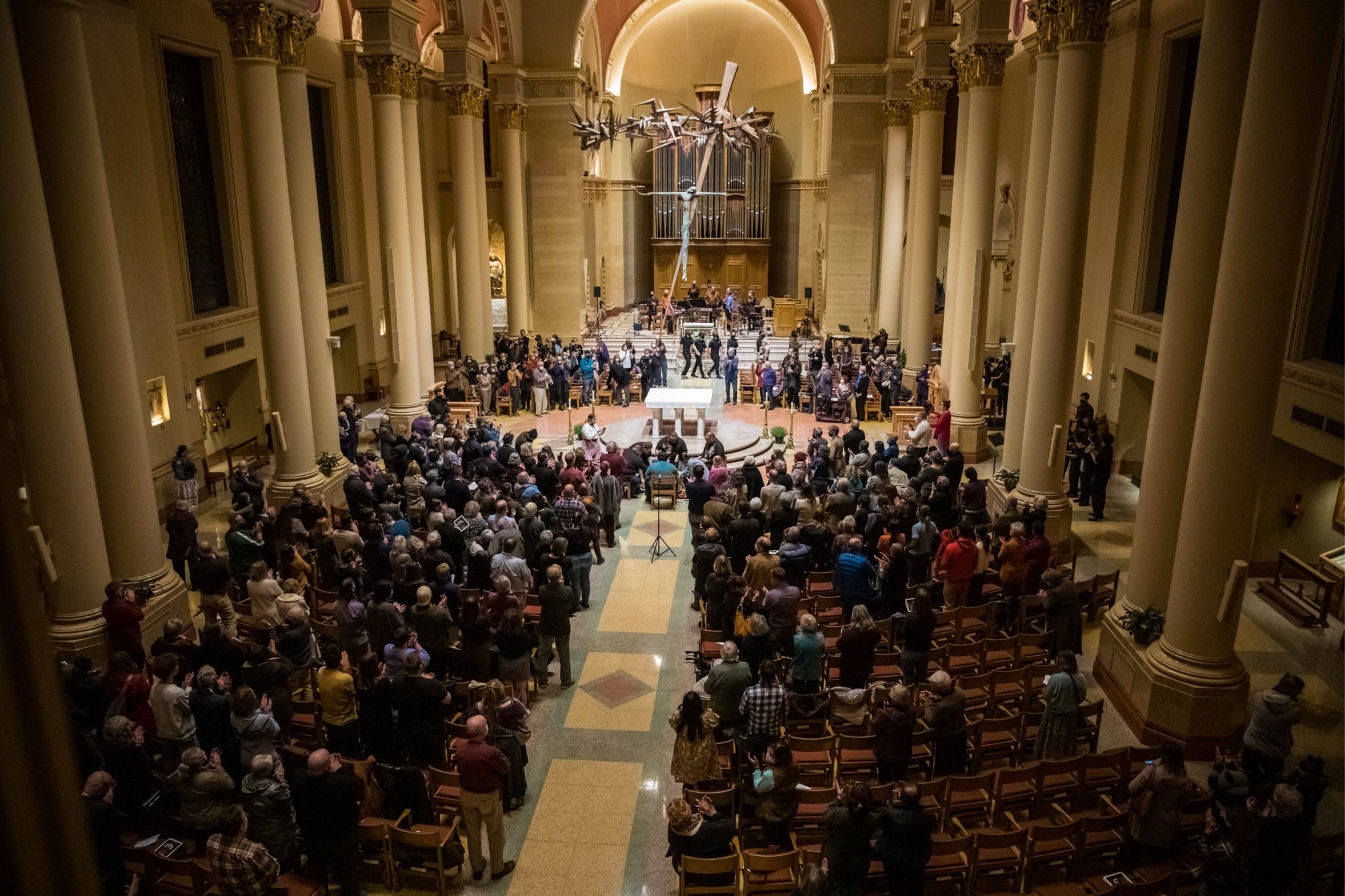 "One of the ideas behind the composition was voicelessness, of saying that, 'There are spaces that exist that seek to speak on behalf of others, or speak to groups of people. And I'm thinking of places like churches and universities, which are at the same time not always allowing a place for discussion, a place for dialogue, or reciprocal sharing of other voices,'" Chacon says.
Chacon is no stranger to uplifting voices of those who don't always have a platform and bridging human connections through his work. He does it as an educator and in myriad ways beyond chamber music compositions: from art installations to experimental noise music.
His first foray in music began at age 7, shortly after his family moved from Fort Defiance, a Navajo reservation in Arizona, to Albuquerque, New Mexico, where he began taking piano lessons. The only other musical person in his family was his grandfather who knew hundreds of songs and, Chacon says, sang and composed Navajo music..
Learning about music notation opened a whole new world for Chacon, and he transferred those skills to also playing guitar and other stringed instruments. During high school, his interest in experimental noise music blossomed as he explored the world of feedback, tape machines, and homemade instruments.
Chacon also found a supportive music community within Albuquerque. As he navigated the heavy metal scene there, he found his interests were less about producing that style of music and more about enjoying the distorted sounds coming out of it.
"I was interested in thinking that the music should get more and more distorted and have less and less fidelity," Chacon says. "And maybe in doing so, it would become blurrier—not faster—and more complex, more ambiguous, more smeared, maybe slower, maybe more ambiguous as to its own speed."
Chacon never thought all his interests could converge in the way they did until he attended CalArts for his MFA in music composition. (He had earned his BA in music at University of New Mexico.)
"I had assumed that being a composer meant you wrote music on score paper," Chacon says. "When I went to CalArts, I realized all of these other interests that I had for presenting music could be done in other ways: sound installation, sculpture, video, and working with dancers and performance artists."
One of Chacon's art installations that shows the breadth of his practice is currently in New York at the Whitney Museum of Art's biennial that runs through Sept. 2. One of his three featured pieces is Silent Choir (Standing Rock), a field recording Chacon made while attending the 2016 "No DAPL" (Dakota Access Pipeline) protests. The recording captures the standoff between the water protectors and the North Dakota police and DAPL security. In some ways, it echoes Chacon's efforts in using space and silence to give a platform to the voiceless as he did with Voiceless Mass.
"Instead of this being a standoff where there is anger exchanged by way of voice, you're hearing a silent protest," Chacon says. "You're hearing the presence of 600 water protectors, saying nothing and not needing to say anything as the police and security respond in shame."
This installation was important to demonstrate that there are connections between the people who are on both sides of this encroaching border wall, that relationships between these two groups of people have existed before the founding of this country.

– Raven Chacon
Within the same Whitney Biennial, Chacon also pays homage to Native American women from different tribes, showcasing their cultures through song while touching upon themes of displacement and violence.
Although Chacon does solo performances and installations, collaboration also plays a large role in his oeuvre. When he was a member of the Native American arts collective Postcommodity, he was a part of the group's biggest installation, The Repellent Fence. In 2015, they tethered 26 floating balloons over a 2-mile stretch from Douglas, Arizona, to Agua Prieta, Sonora, bisecting the U.S.-Mexico border.
"This installation was important to demonstrate that there are connections between the people who are on both sides of this encroaching border wall, that relationships between these two groups of people have existed before the founding of this country," Chacon says. "It was a way to not only demonstrate that but also to relink ongoing relationships of people who are separated by that border wall."
Another collaborator of his is Carmina Escobar (VoiceArts MFA 10), an experimental vocalist and CalArts faculty member. She has worked closely with Chacon on several projects over the years. His ethos has rubbed off on her in positive ways.
"I feel like right now the phrase is a little worn out, but he was the first person that I heard saying, 'Give more than what you take,'" Escobar says. "And in that sort of deep realization of what that phrase means, through him and other collaborators, it has been incredibly powerful in the sense of [thinking about] 'What is art?' and 'How does it relate to community?'"
In terms of community work, Chacon has been inspiring Indigenous youth to compose their own music. Since 2004, he's been leading an annual program called the Native American Composers Apprentice Project (NACAP), in which he teaches a group of 20 students on Hopi and Navajo reservations the art of writing for a string quartet. They write a three-minute composition for an ensemble that premieres at the Grand Canyon National Park.
It's poignant for him. "Personally, there are now 300 new compositions that exist that didn't exist before, and that's big to me—it's more music I can listen to," Chacon says. "And it's more music that represents the place where I come from."