"We were the first city to get filming back on track after the total and devastating shutdown in March of 2020 as COVID-19 swept through California and the rest of the world," said Santa Clarita Director of Community Development Jason Crawford (Theater BFA 99). "By June 2020, we were filming again including the locally based SWAT, albeit with plenty of safety precautions."
A former acting and MFA film studies student, Crawford finds himself in a new role at an exciting time, even as the pandemic continues to challenge many industries. As of July 1, he is charged with overseeing Santa Clarita's planning, building safety, and community preservation divisions for the city of more than 200,000 residents. Santa Clarita is also home to a growing slate of sound stages, film ranches, and other film-related businesses.
His long tenure with the city began during his time at CalArts, when he took on the role of film and tourism associate. In this role, he was responsible for launching the city's first film office. His charge was to develop and implement strategies to increase local economic impact through the attraction of film and tourist activities. During his interview, he was told, "You know about filming and we can teach you the government stuff." Now 21 years later, that interviewer seems highly prophetic.
Crawford's career and passion parallel the growth of the film industry in Santa Clarita. He continuously took on more responsibilities, including serving as economic development and marketing manager, granting him oversight of all economic development efforts including business development, marketing, sponsorship, film, and tourism programs. He then moved into the role of planning and economic development manager, taking on added oversight of the planning division. During this time, he also earned an MPA from California State University Northridge (CSUN).
It is the skills and practices I developed as a CalArtian that helped me to take on new and challenging roles, primarily the ability to think creatively and analytically.

– Jason Crawford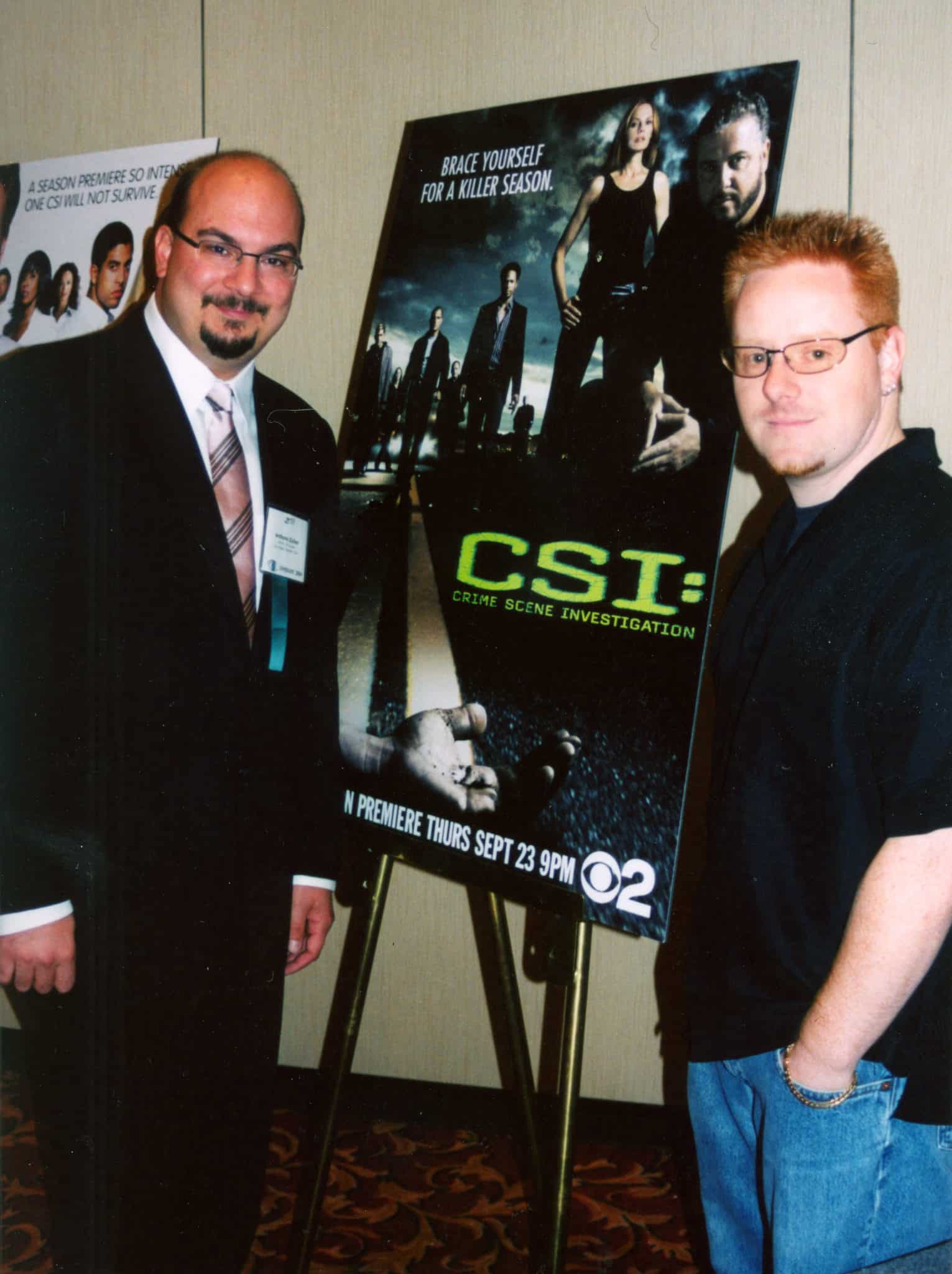 He shares that a love for the film industry has always been at the heart of his work. In the beginning, he was on a lot of film sets managing the needs of the producers, sometimes working alongside other CalArtians who were filming, acting, directing, or involved in other ways with productions. "In the early days I did whatever it took to help land film projects in the city. Once, I had to get a bunch of roads closed for the television film 24: Redemption. The crew needed a place to land a helicopter and have Kiefer Sutherland jump out. It was cool and crazy and I loved it," said Crawford. "Now I'm working at a different level, yet still in service to growing opportunities in our community for the industry and for our residents, including CalArtians."
His work in the trenches and industry boardrooms has paid off. Today, Santa Clarita is one of the most filmed areas in California and the contributions of the industry have been a positive economic force.
"We are bringing high-paying, professional jobs to our community," says Crawford. "We have an abundance of projects in the works—about 25 to 30 new sound stages in development and almost 10 more film ranches."
Reflecting on his interesting career path, Crawford notes, "While it might seem counterintuitive that I lead planning, building safety, and preservation efforts, it is the skills and practices I developed as a CalArtian that helped me to take on new and challenging roles, primarily the ability to think creatively and analytically. As a filmmaker and as a city planner both are a necessity. I never planned, no pun intended, or thought about a career in city government but in the rearview mirror it all makes sense." For alumnx and current students, the good news is that opportunities to intern or work in the industry will continue to open up across our local community. To keep up with the news, upcoming opportunities and to register as a local industry professional visit filmsantaclarita.com.