At the 93rd annual Academy Awards ceremony on April 25, CalArts alum Pete Docter (Film/Video BFA 90) took home his third Oscar when Pixar's Soul won the Best Animated Feature Film category. Docter, who directed and served as one of the writers on the film, shared the award with producer Dana Murray. He had previously won for Up in 2009 and Inside Out in 2015.
Doctor's win cemented CalArts' imprint upon the Best Animated Feature category. Since it was introduced in 2002 (when Shrek won the award), CalArtians have won the Oscar for feature animation a dozen times.
When accepting the award from Union Station in Los Angeles (one of several sites for this year's Academy Awards ceremony), Docter noted that Joe, the protagonist in Soul, was a music teacher. He said during his acceptance speech, "We want to thank music teachers and art teachers everywhere. … You make the world a better place."
In the Short Film (Animated) category, If Anything Happens I Love You (Netflix) was the night's winner. Though not directed or produced by CalArtians, the short's directors Will McCormack and Michael Govier thanked the film's animation director, Youngran Nho (Film/Video BFA 18) from the stage as well as Nho's team (and former classmates) animators Haein Michelle Heo (Film Video BFA 19) and Julia Rodrigues (Film/Video BFA 19), saying, "Your art astounds us."
---
CalArtians at the Academy Awards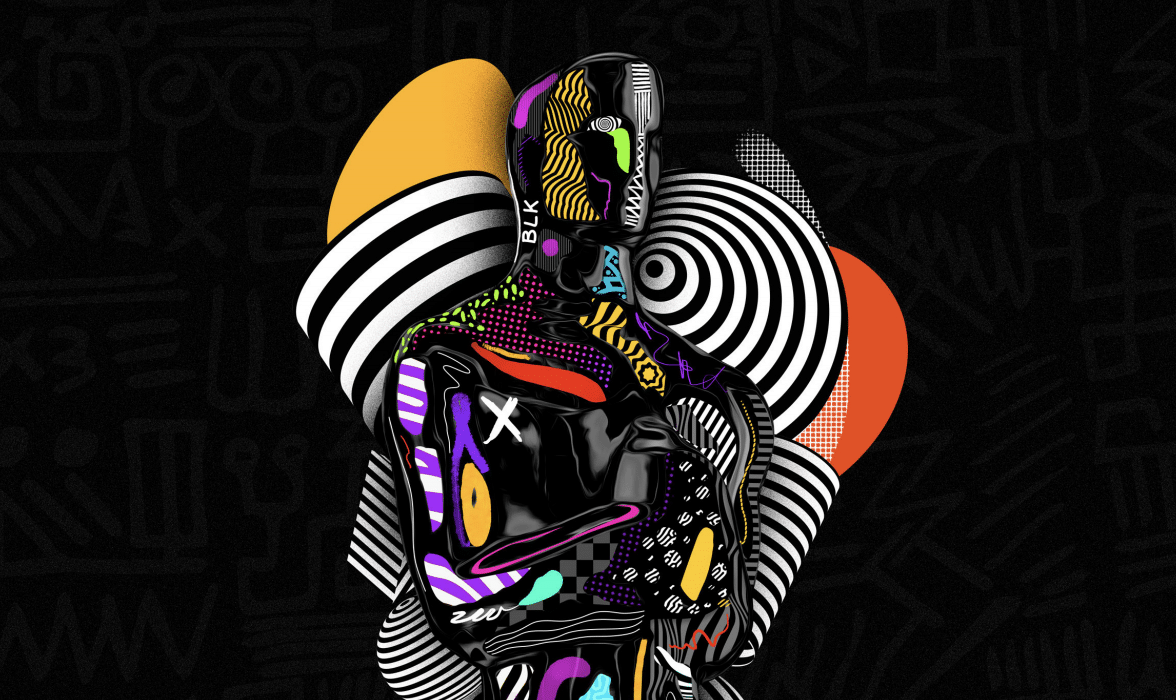 The Academy Awards installed the category of Best Animated Feature Film 20 years ago, and since then nine CalArtians have taken home the Oscar 12 times. Here are the winning films and their recipients (CalArtians are in bold).
Finding Nemo (2003) – Andrew Stanton (Film/Video BFA 87)
The Incredibles (2004) – Brad Bird (Film/Video BFA 76)
Ratatouille (2007) – Brad Bird
WALL-E (2008) – Andrew Stanton (Film/Video BFA 87)
Up (2009) – Pete Docter (Film/Video BFA 90)
Brave (2012) – Mark Andrews (Film/Video BFA 93) and Brenda Chapman (Film/Video BFA 87)
Frozen (2013) – Chris Buck (Film/Video 78), Peter Del Vecho, and Jennifer Lee
Big Hero (2014) – Roy Conli, Don Hall (Film/Video 95), and Chris Williams
Inside Out (2015) – Pete Docter and Jonas Rivera
Zootopia (2016) – Byron Howard, Rich Moore (Film/Video BFA 87), and Clark Spencer
Spider-Man: Into the Spider-Verse (2018) – Phil Lord, Christopher Miller, Bob Persichetti (Film/Video BFA 96), Peter Ramsey, and Rodney Rothman
Soul (2020) – Pete Docter and Dana Murray
---
Animation by the Numbers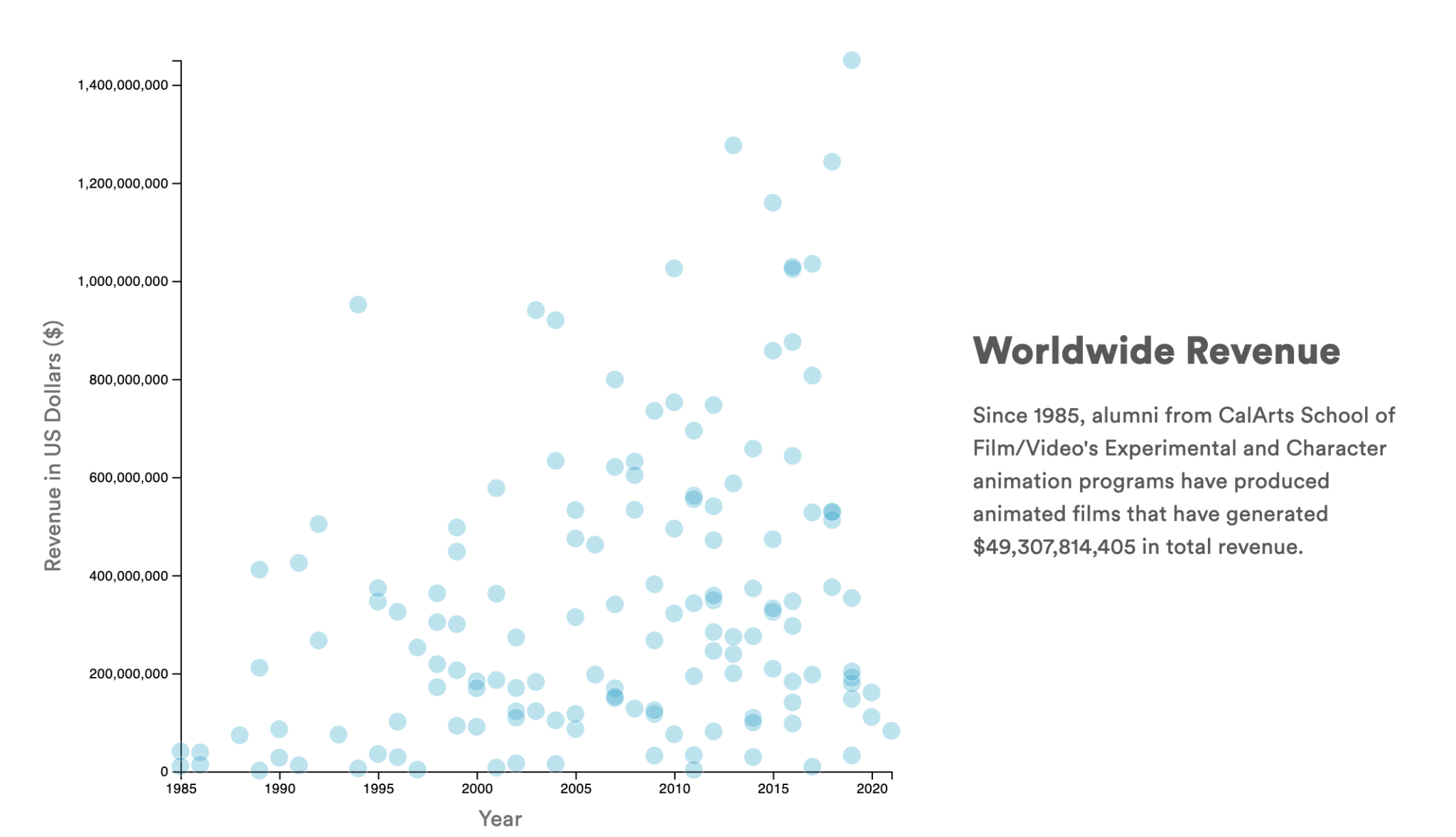 To date, animated films directed by CalArts Experimental and Character Animation alumni have amassed a worldwide revenue of nearly $50 billion (tracked from 1985 to March 2021). Frozen and Frozen 2, directed by Chris Buck (Film/Video 78) and Jennifer Lee, have earned an astounding $1.27 and $1.45 billion, respectively.
CalArts animation students receive guidance and support to further their artistic practice and start their careers in the film industry. As a result, alumni have continued their box office revenue growth—as well as creating award-winning films—year after year.
CalArts animation box office revenue can be found at boxoffice.calarts.edu.