When four-time Tony-nominated actor Condola Rashad (Theater BFA 08) returned to campus last summer for a collaborative project with the CalArts Center for New Performance, she wasn't prepping for her next Broadway role or avant-garde production. Rather, she and her team set up basecamp in the Coffeehouse Theater to shoot videos for Rashad's EP Space Daughter over the course of five days.
The "visual EP" marks Rashad's solo debut as music artist Dola (a nickname from friends and family). "It's not like I'm changing my name," Rashad said during an extensive interview with The Pool. "It's just so that I can kind of compartmentalize a bit for acting; my music will be under 'Dola.'"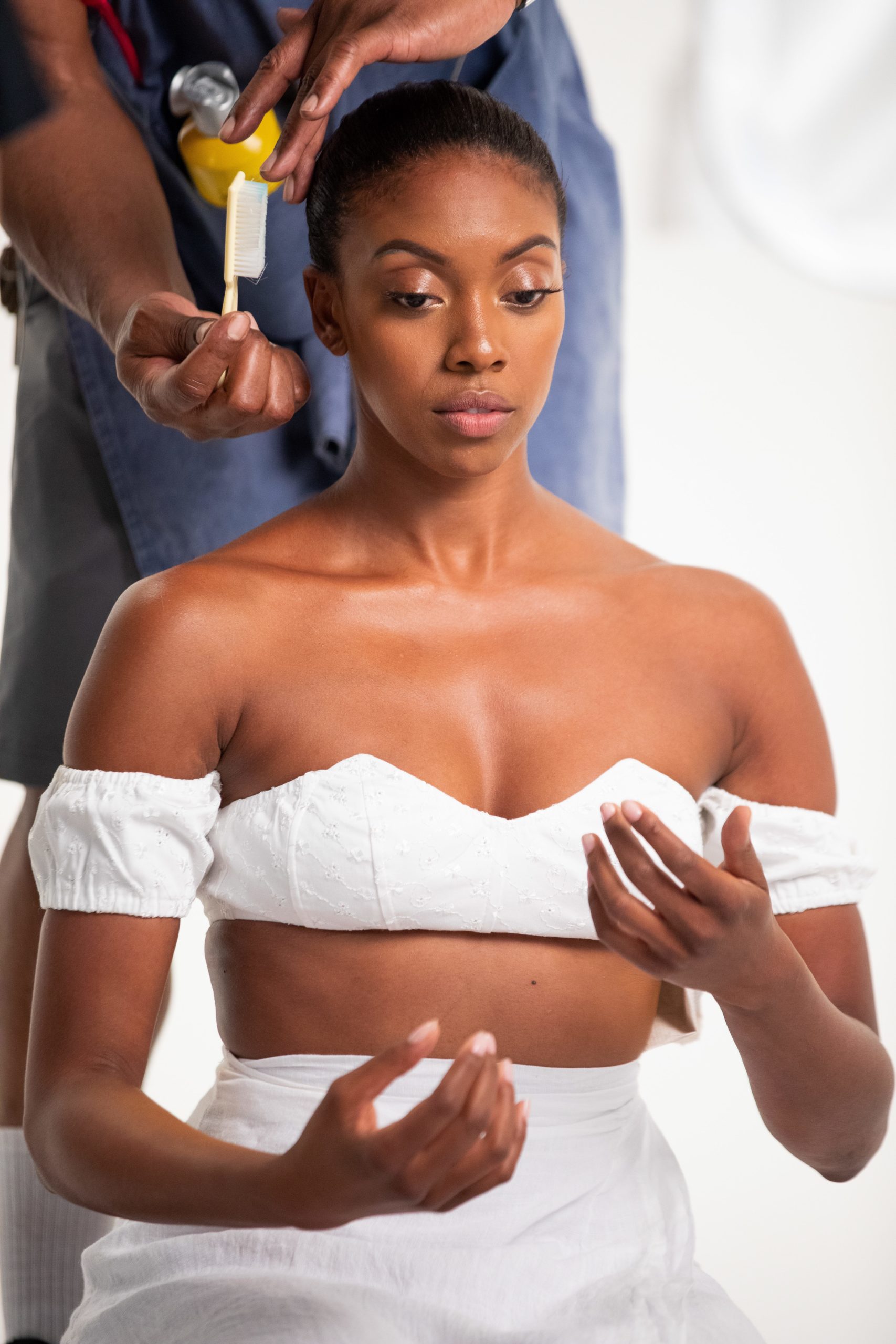 The pivot to music might seem like a bit of a head-scratcher to those who know Rashad for her stage and screen work. In just a dozen years out of CalArts, Rashad has amassed a powerfully diverse list of credits in her acting portfolio. In 2009, the year after she graduated, Rashad earned a Drama Desk Award nomination for Outstanding Featured Actress in a Play for the off-Broadway production of Lynn Nottage's Ruined.
The move to Broadway followed with starring roles in Stick Fly in 2011; The Trip to Bountiful and Romeo and Juliet (as Juliet, opposite Orlando Bloom) in 2013; A Doll's House, Part 2 in 2017; and Saint Joan (as Joan of Arc) in 2018. Rashad's work got the attention of audiences and critics alike and earned her four Tony nominations.
In between her stints on and off-Broadway, Rashad has also worked on the large and small screens. Most notably she starred as the ambitious attorney Kate Sacker with political aspirations in Showtime's Billions. In the show, which is set in the world of high finance, Rashad plays opposite a powerful cast that includes Paul Giamatti, Damien Lewis, Maggie Siff, and Malin Ackerman. She also reteams with Bloom to play Meghan Markle opposite his Harry on the upcoming animated sitcom The Prince.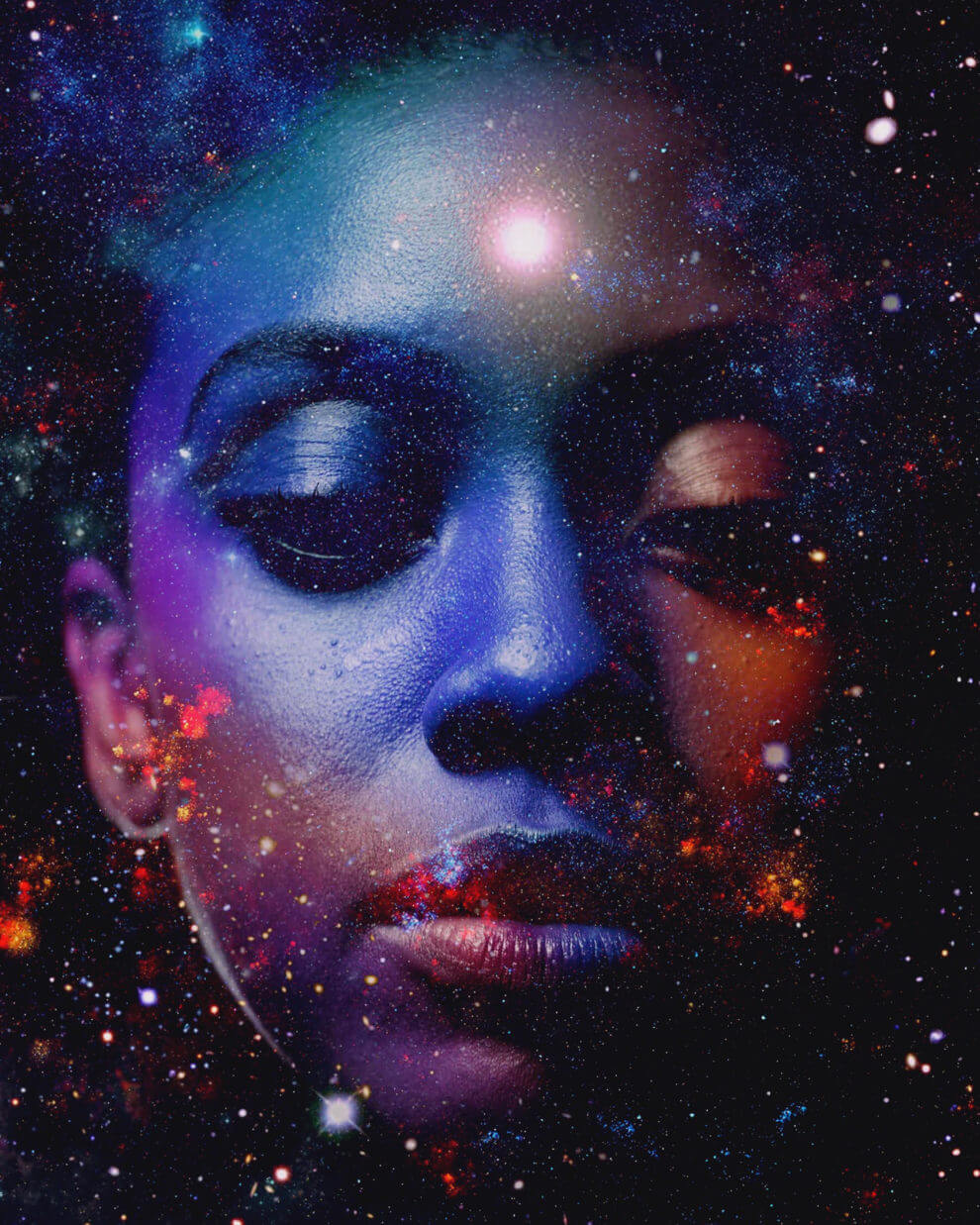 So why music, now?
For those who know Rashad, music—not acting—was her first arts practice. "I was raised surrounded by artists, so it's just inherently part of my being," Rashad said. (Her mother is actor Phylicia Rashad, her father is sportscaster and former football pro Ahmad Rashād, and her aunt is choreographer, performer, and director Debbie Allen). "I just kind of existed as an artist as a young person. My first expression actually was music. I was training classically on the piano, [starting] when I was about 3 or 4 years old."
In the early 2010s, just as Rashad's theater career was revving up, she formed an alt-rock band called Condola and the Stoop Kids. Playing gigs in and around her native New York was fun and exciting, but she knew she couldn't perform music and act on Broadway at high levels simultaneously. She needed to focus. Something had to give. Then the universe pointed her toward acting as she landed auditions for Billions and the lead in a faux-documentary film, Bikini Moon (2017).
Though creating music was moved to the backburner, it still played an important part in her acting process. "Whenever I'm working with a character, my way into that character is always through music. Every single character I've ever played has always had a playlist," she said. Rashad creates song compilations to imagine what her characters might listen to or to establish a personal connection to the role.
It's that need to create a storytelling throughline that closely links Rashad's music and her acting endeavors. Space Daughter is a five-song concept album, focused on the Divine Feminine. Rashad co-produced and co-wrote all the tracks with Grammy-nominated producer LordQuest and singer-songwriter Alex Saad, respectively. The neo-soul pop reflects Rashad's diverse musical inspirations that include Santigold, Little Dragon, India Arie, and Alanis Morissette.
The music's accompanying videos, which were filmed at CalArts, are a series of abstract shorts that track back to the album's theme.
Rashad co-directed the music videos with childhood friend and tap dancer Maud Arnold, while fellow CalArtian Jessica Emmanuel (Dance BFA 06) provided the choreography. Rashad and Emmanuel became fast friends as Emmanuel worked as an RA in Chouinard Hall (where Rashad lived during the three of her four years at CalArts).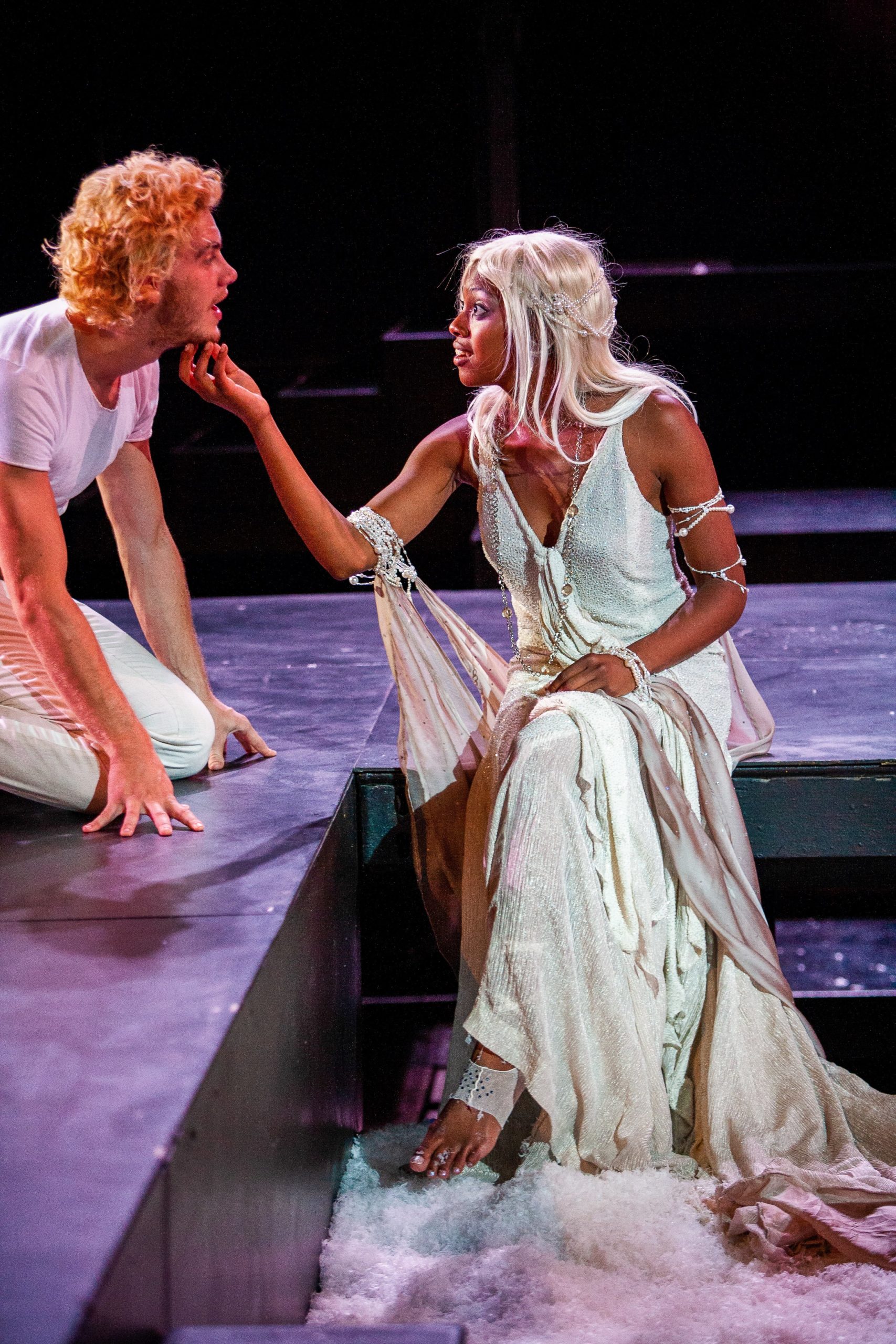 When first conceiving of the project, Rashad's first thought was to call her former mentor and CNP Artistic Director/School of Theater Dean Travis Preston. "Dola is an artist of boundless depth, elegance, and dynamism," he said. "Bringing her back to CalArts to unleash this next chapter of her career was such a moving, full-circle experience for us both. It also speaks to CNP's continued investment in our alumni as they continue to reinvent themselves in a dynamic cultural landscape."
"There was no better collaboration than Center for New Performance," Rashad said. "Their mission is creating a space for artists to emerge."
There was a whole game plan in place to release Space Daughter earlier this year and (re)introduce the world to Dola. But then, 2020 happened: a worldwide pandemic, calls for social justice, and a contentious presidential election. The universe threw the launch of Space Daughter into upheaval, but Rashad handled the adversity with aplomb, taking on another mantle: one of citizen artist.
On April 3, she released the EP's first single and video "Blue" in coordination with Vogue magazine. It was at the height of the pandemic in New York, with thousands dying from COVID-19. To give back to the city and care for others in the community, Rashad directed 100% of her proceeds from the single to the Food Bank for New York City.
With the subsequent releases of the four remaining tracks and videos, Rashad selected nonprofit or social justice organizations to donate her proceeds. When the second track, "Give Up the Gold," was released on April 30, she directed the funds raised in May to the organization Hearts of Gold NYC in honor of Mother's Day. The nonprofit works with homeless mothers and children as they transition from NYC shelters to permanent housing. "Running in Place" debuted with MTV on May 22, and Rashad dedicated the track's funds, from June through August, to VH1's Save The Music Foundation, which helps students, schools, and communities with music-making initiatives.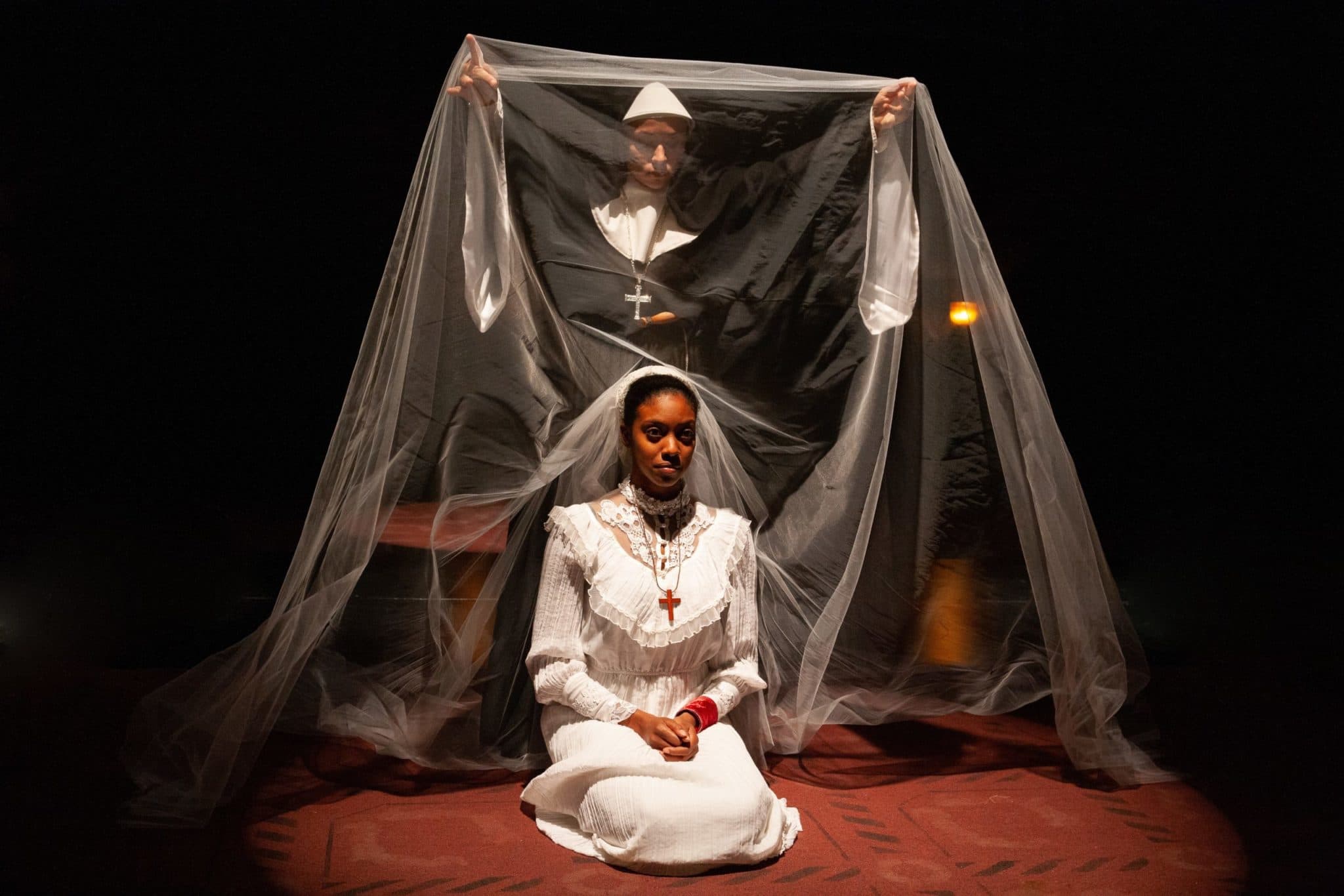 As protests and calls for police accountability erupted mid-summer after the deaths of George Floyd, Breonna Taylor, and many others, Rashad announced that Campaign Zero would receive her personal funds from the track "What I Said" for an entire year. The data-informed platform identifies effective solutions to end police violence and assists in organization and advocacy. Space Daughter's co-producer LordQuest and co-writer Saad pledged to donate their proceeds to the organization for the year as well.
The final video and the entire EP were released on July 22 with funds from "Too Fire" earmarked for the Marsha P. Johnson Institute indefinitely.
In an interview with Playbill, Rashad explained the combining of her music with advocacy:
"During this time of economic uncertainty and civil unrest, it is imperative that we not only show up for ourselves, but for one another, and that includes the LGBTQ community," says Dola. "We cannot continue to ignore the increased amount of violence against trans women in this country. As a cisgender woman, I feel inclined to actively support the Marsha P. Johnson Institute as they not only continue to fight for the human rights of Black transgender people, but also as they support, amplify and celebrate the voices of transgender individuals. BLACK LIVES MATTER INCLUDES BLACK TRANS LIVES!"
Rashad's political activism continues, even after the release of Space Daughter. In the months leading up to the contentious Nov. 3 presidential election, she's become an outspoken advocate for voting. She's also promoted the Power the Polls initiative, which recruits new poll workers to staff in-person voting locations to ensure a safe and fair election for all voters.
In an Instagram post in September, Rashad explained her involvement in the initiative.
"Nationwide, we are currently facing a poll worker shortage. This is the very thing that will cause more and more poll sites to close, promoting one of the greatest challenges we face this november: voter suppression. This is where we can make a difference.
By signing up to be a poll worker, you become a part of the effort to power democracy, ensuring accessibility for all voters to have their voices heard!"
Rashad also revealed in the post that she has become a "proud" poll worker for the election. As seen from her acting and music careers and now her artivism, Rashad's not one to stand on the sidelines. She'll walk the walk. Whatever path she chooses next—or what the universe decides for her—it's guaranteed to be filled with power, artistry, and meaning.