It seems like Tasheka Arceneaux-Sutton (Art MFA 07) has always been destined to work with words, art, and books. However, it wasn't until five years ago that the CalArts alumna came to the realization that all the twists and turns she had been taking in her life were pieces of a puzzle that would end up fitting together perfectly in her work today as a graphic designer and educator. In her oeuvre, she's also been spotlighting important figures in the Black community.
Although the New Orleans native remembers keeping a sketchbook at the age of 9—a hobby inspired by her aunt, a talented amateur illustrator—she followed a much different path in the years that ensued. When she attended Loyola University New Orleans, she was an English major, on track to go to law school. But she knew something was amiss.
"When I started preparing to take the LSAT, I was really stressed and I wasn't excited about it," Arceneaux-Sutton recalls.
On a whim, she decided to enroll in graphic design and typography classes in her last semester before she was supposed to graduate. She didn't even really know what the word "typography" meant at the time.
But a month into it, she was hooked. In the summer of 2001, she studied abroad in Prague to learn printmaking and poster design. She spent an extra year at Loyola to acquire a minor in graphic design, as well as a BA in English Writing, and graduated in 2002.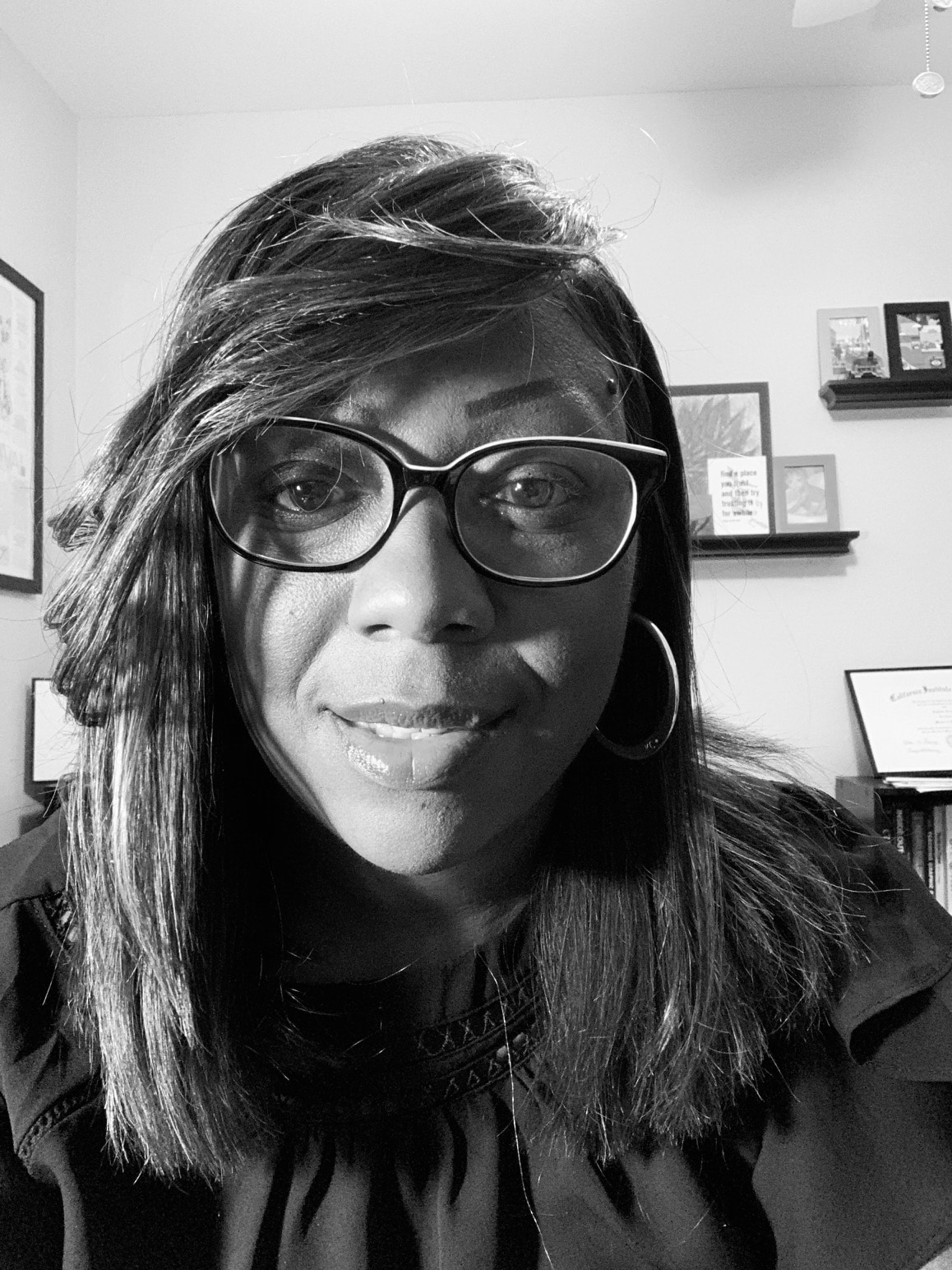 Daniela Marx (Art MFA 01), a graphic designer and professor of design at Loyola University New Orleans, first met Arceneaux-Sutton in her Intro to Design course. Marx knew from the get-go that there was something special about her student.
"She was passionate about design and typography," says Marx. "She was curious. She was an English major, so it made sense that she would be interested in storytelling and she wanted to try [doing it] with visuals. She was not hesitant to experiment and explore."
Over the next couple decades, the two developed a mentor-mentee relationship that has blossomed into a close friendship. "I am grateful for our longstanding friendship," Marx says. "I now rely on her for teaching advice as well as design critiques and get-togethers to chat about life as mothers, teachers, designers, and more."
After Loyola, Arceneaux-Sutton went on to work as the lead designer for The Navy Reservist. There, she transitioned the monthly newspaper into a magazine and, at the same time, garnered hands-on experience in the printmaking and production process.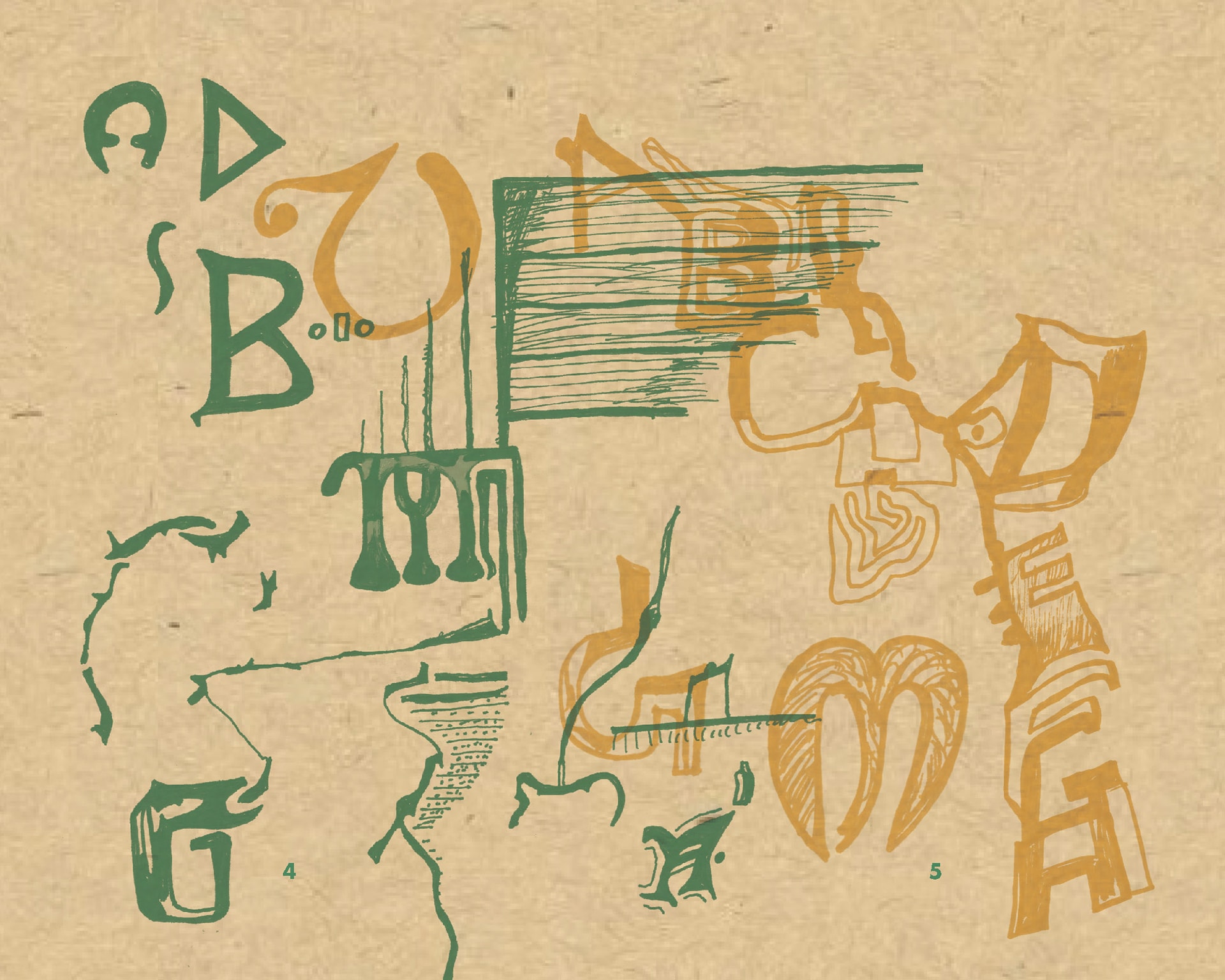 Marx encouraged Arceneaux-Sutton to attend CalArts after that because she "knew she would be challenged and inspired by many great designers" and would thrive there. She ended up falling in love with typography and book design at the Institute, and she sought to make typography just as visually interesting as an illustration or photograph.
Arceneaux-Sutton prolonged her stint at CalArts by working as a graphic designer in its Office of Public Affairs department from 2008-2011.
It was also during this time that she started her BlacVoice Graphic Design Studio for her freelance and self-initiated projects. Much of her client work has been in book design and illustration. But the work she's done within her own community has been the most fulfilling.
826 New Orleans, a nonprofit organization that helps youths gain and hone their writing skills, hired Arceneaux-Sutton to design a book composed of writing projects penned by students from underserved communities. "That's been some of the most rewarding work that I've done," she says.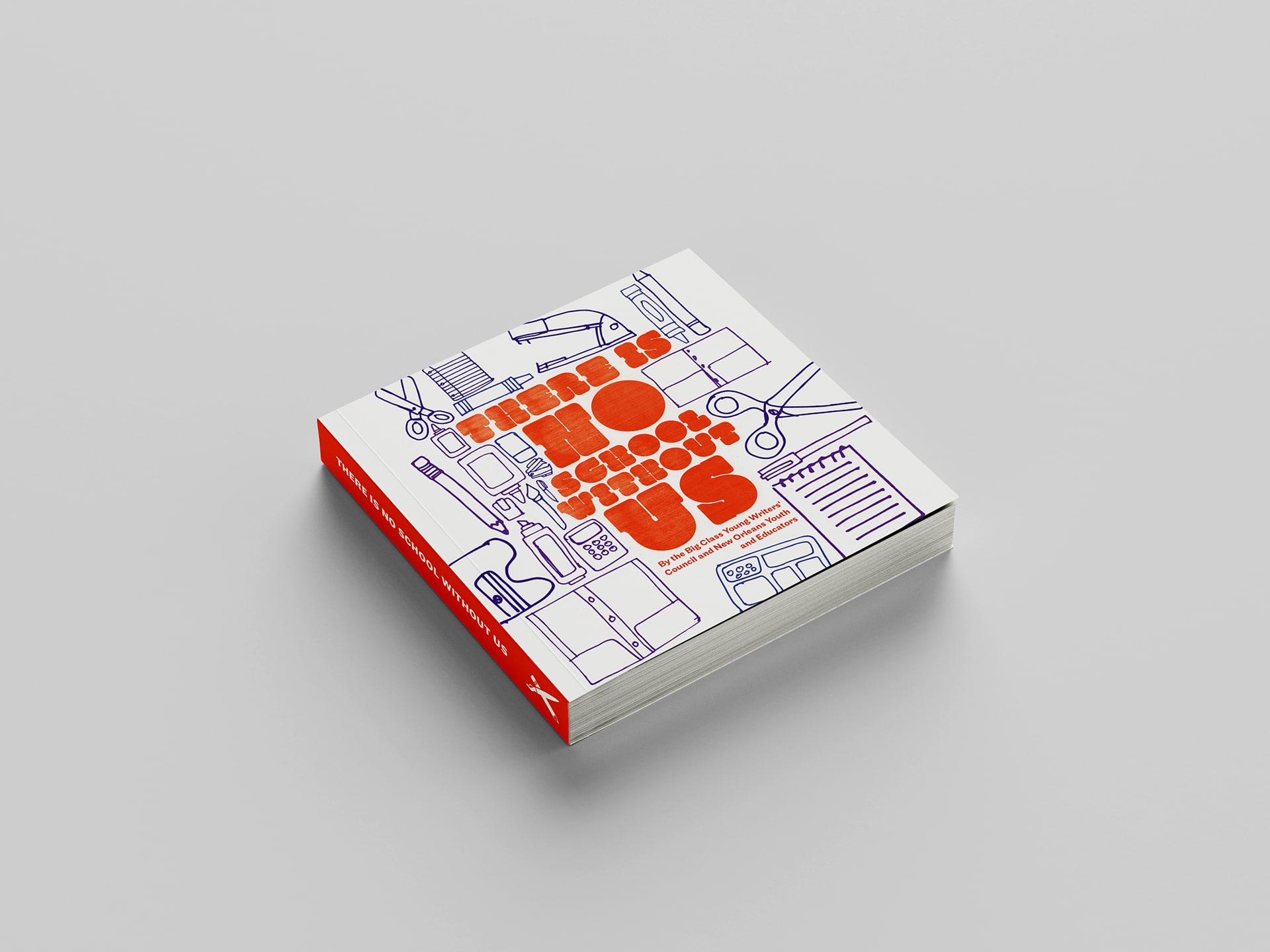 Since 2011, Arceneaux-Sutton has been back in her home state as an associate professor of graphic design at Southeastern Louisiana University. She's also been faculty at Vermont College of Fine Arts (VCFA) since 2013.
Yoon Soo Lee, VCFA faculty and a professor of art and design at the University of Massachusetts Dartmouth, has known Arceneaux-Sutton for nearly a decade. "She can create alternative and innovative paths of curiosity when [students are] doing their studio work, and she's very open-ended and open-minded as to giving them options and unconventional ways of making and thinking about things," Lee says.
In one of Arceneaux-Sutton's classes, she and her students worked on a collaborative zine called The Missing Chapter. They researched Black designers, publications, and agencies—which have been glaringly absent from history books—for the project.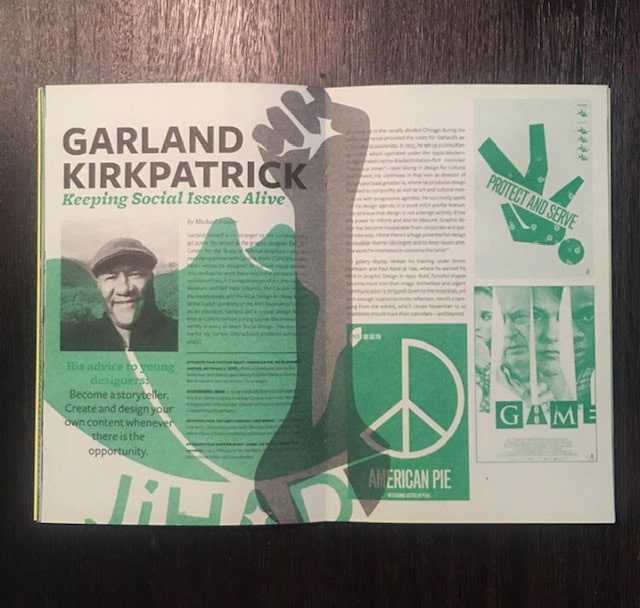 Arceneaux-Sutton remembers when she attended the AIGA Design Conference in 2004. She was astounded that she only saw a handful of Black attendees in a group of thousands. She also noticed she was the only Black student in her undergraduate and graduate programs. By the time she completed her higher education, she says there were about four Black students in both programs combined.
"When I looked at my design and art influences, none of them were people that looked like me," she says. "None of them were Black…. Maybe one was a woman. That's when it hit me. I started reflecting back on history class and I remember I didn't learn anything about any Black people."
Arceneaux-Sutton has since been doing research with fellow CalArtian and designer Silas Munro (Art MFA 08), an associate professor at Otis College of Art and Design, and Pierre Bowins, an assistant professor of studio arts at the University of Maryland Eastern Shore, for a book on the history of Black designers—something she says has never been done before.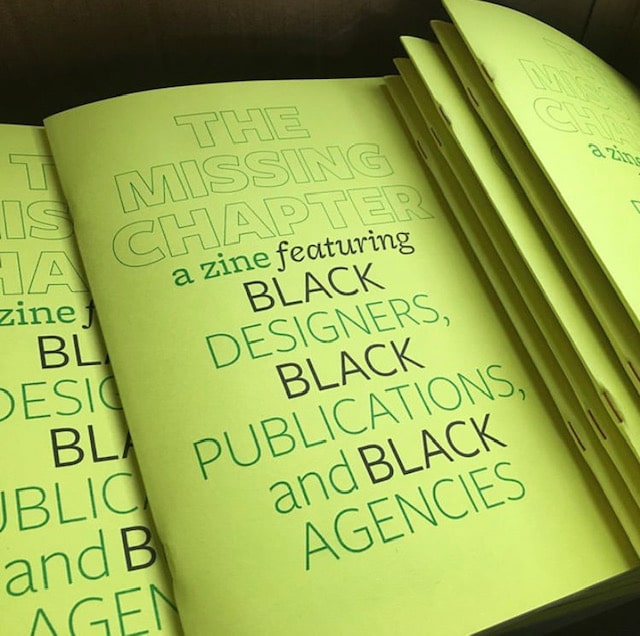 She and Munro also have been working with CalArts Graphic Design faculty Michael Worthington on an exhibition at the Roy and Edna Disney/CalArts Theater (REDCAT) that drives home this issue of representation. It's a response to the book release of Inside Out & Upside Down: Posters from CalArts 1970–2019, which is a collection of posters that were designed by students and faculty over the last 50 years.
In the aftermath of George Floyd's murder at the hands of Minneapolis police in May, Worthington contacted Arceneaux-Sutton and Munro to address the lack of acknowledgment of Black contributions at CalArts and in the industry in general.
"They decided to take a step back and let some Black voices be more prominent in the space," Arceneaux-Sutton says. "At that time, Michael Worthington thought that the exhibition shouldn't be the same, that something needs to be changed about it because of the social injustices that were going on."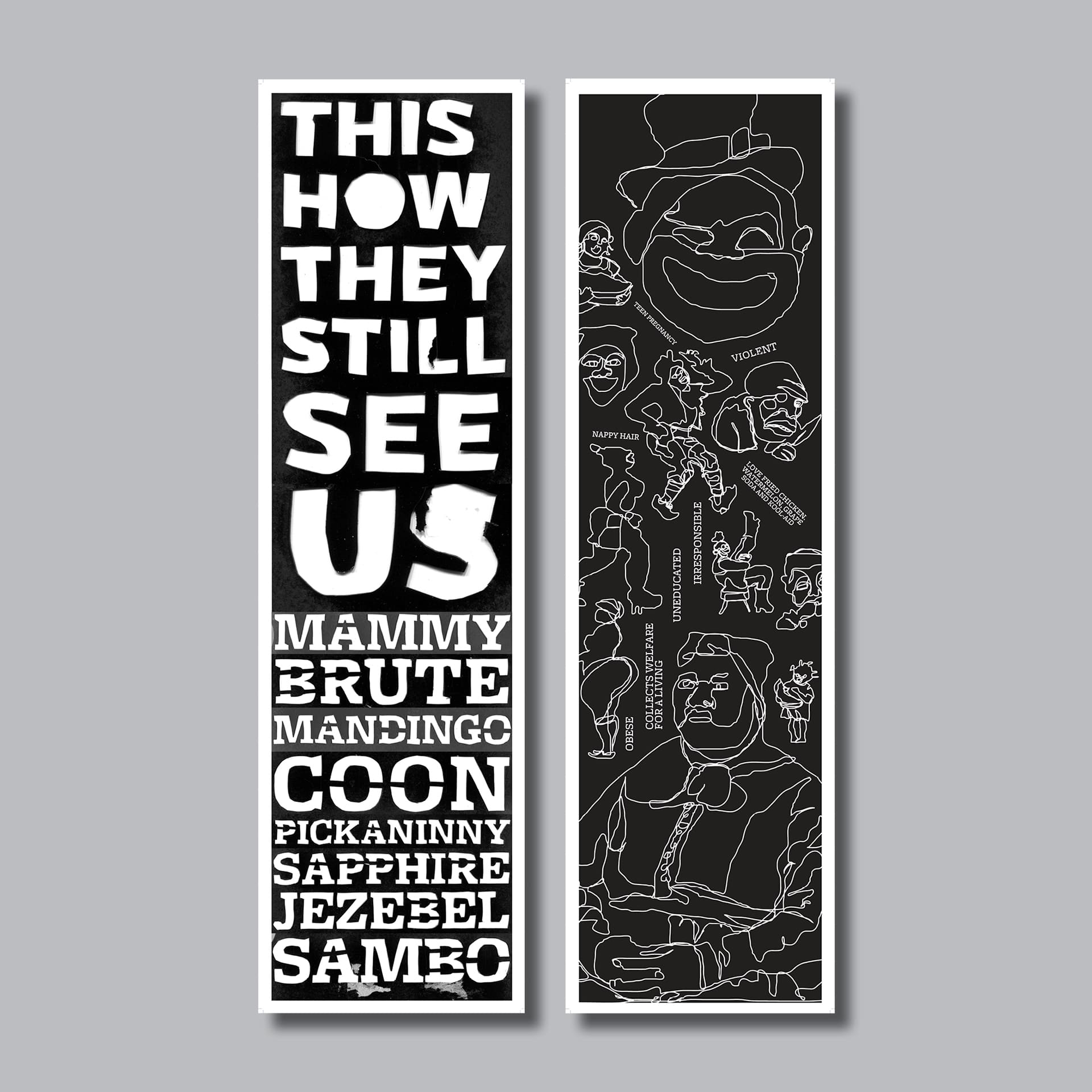 Arceneaux-Sutton and Munro wrote essays, designed them as wall text, and wove that into the timeline of the exhibit. The pair were adamant about not being the only two elevated Black voices, so with Worthington they developed virtual salons featuring other Black designers. Prior to the exhibition's virtual launch in August, the team sat down with Black CalArts alumni and students to discuss the show.
They came up with the idea of a speculative poster series designed by CalArts alumni and students. The posters imagined which Black designers should have been invited to the campus to lecture in the past 50 years.
When the exhibition and salons are over on Nov. 29, the team will take the salon transcripts, speculative posters, and interviews, and design them for a publication that will serve as a companion piece to Inside Out & Upside Down.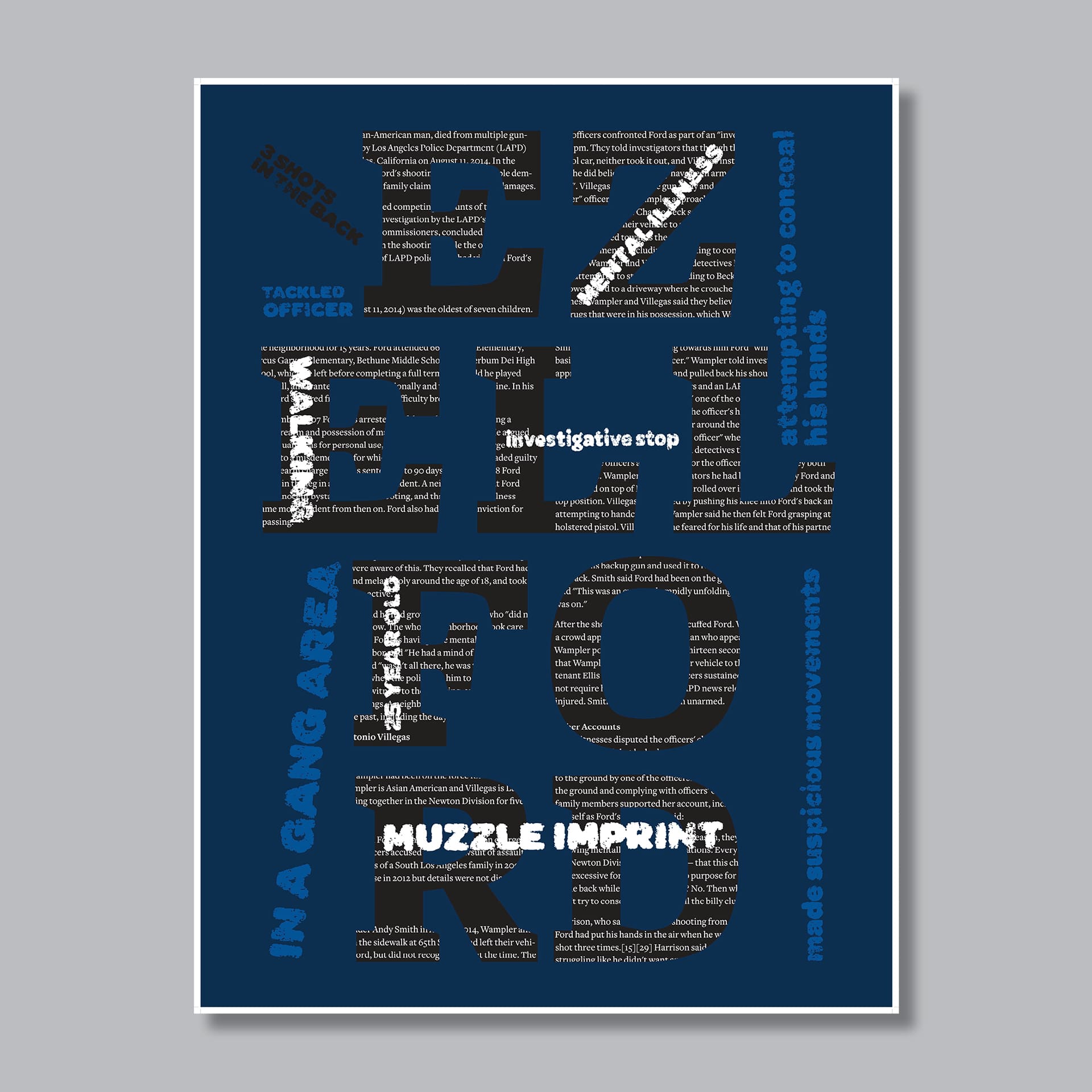 Some of Arceneaux-Sutton's most striking work about race is her Black Lives Matter Too poster series. In 2016, the University of Missouri—St. Louis invited her to create artwork for a solo show. It was the same summer when two Black men, Alton Sterling and Philando Castile, were killed by police, moving her to create posters that focused on the victims and racism.
She started the project with a pair of posters called This Is How They Still See Us, which explores the stereotypes and caricatures used to describe Black people post-Civil War. On one poster, she focuses on words such as "mammy" and "Sambo." It's juxtaposed by the other poster that features drawings and phrases that illustrate contemporary stereotypes associated with Black people, such as being violent and uneducated.
"I was deeply moved by her Black Lives Matter Too poster series," says Marx. "The black-and-white, handmade, hand-cut type added to the powerful message. Plus, her illustration style has this organic quality of rawness."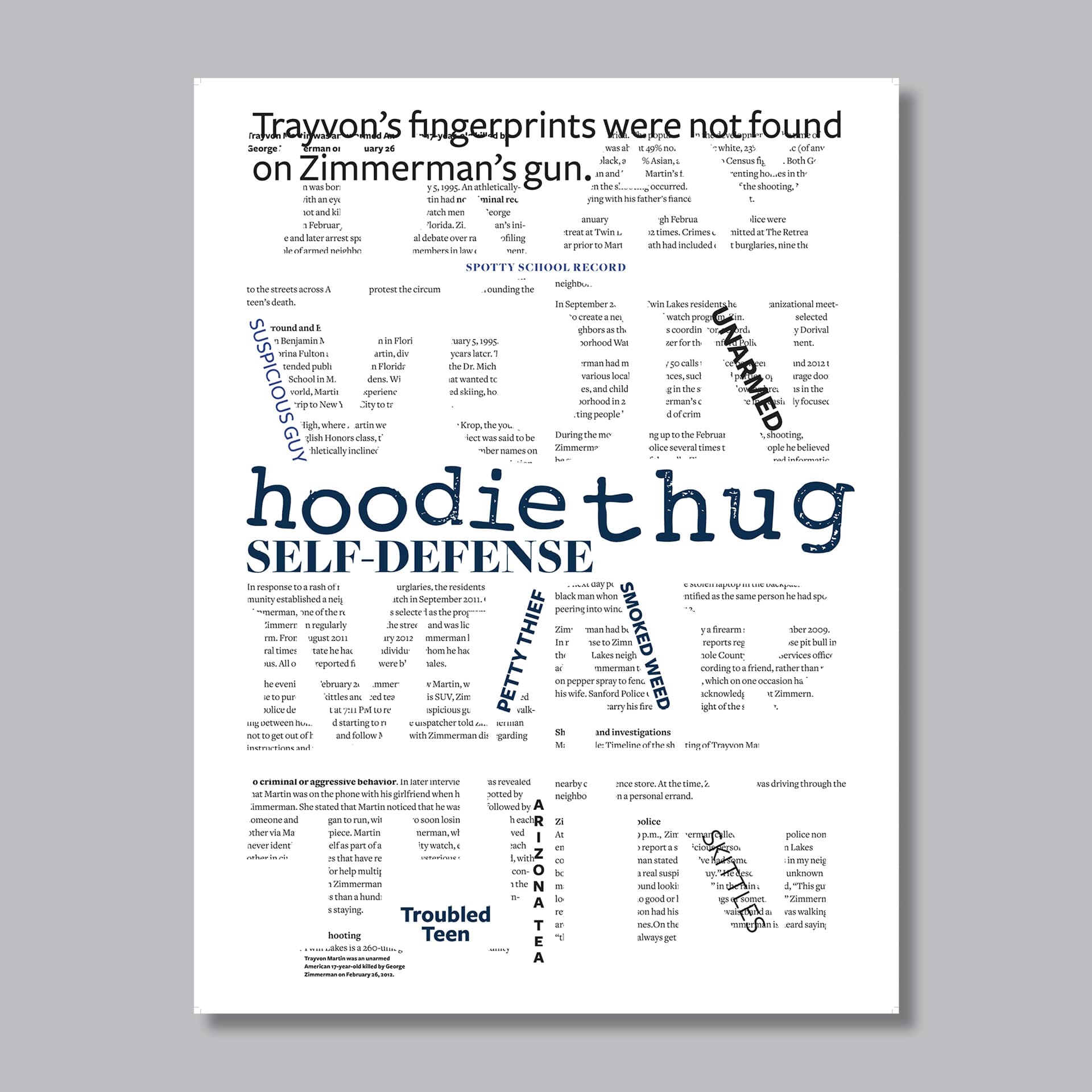 Her other posters make the names of other Black victims—including Trayvon Martin, Ezell Ford, and Sandra Bland—who have been killed by police and vigilantes the focal point of the design. Within the lettering of each victim's name, there's text reminiscent of a newspaper article telling their background. Over the text are phrases people have said to justify the murders, such as "resisted," "rude," and "cigarette smoke."
"It's sad [because] I have a lot of content when it comes to that project," she says. "Unfortunately, like the names, the hashtags keep piling up. I [would] take breaks from it [because it would become] really overwhelming, too much sometimes."
Everything that Arceneaux-Sutton has been doing over her lifetime—championing Black voices, utilizing typography, working with books, and educating others—has come full circle. She's even getting back to writing as she's working on a personal essay that will be included in They Were There Too, a book that will be published next year about women designers who have been left out of the design canon.
Reflecting on her journey, she recalls telling herself five years ago, "OK, this is what I am supposed to be doing." She adds, "I'm just actually happy. Happy and super busy."