John Bache (1940–2019)
Beloved member of the CalArts community, John Bache, passed away suddenly on Dec. 11, 2019. Bache was an artist, photographer, and instructor who had a profound impact on CalArts for nearly five decades, holding a variety of positions at the Institute—as a member of the faculty and staff, in the Office of the Provost, and, as recently as last year, an instructor in CalArts Community Arts Partnership (CAP). Bache's commitment and devotion to his students was deep, genuine, and boundless.
"John loved the students and worked tirelessly for all, while in the School of Art; and then, perhaps even more, when he joined the Office of the Provost and his responsibilities spread to the entire Institute," said Thomas Lawson, dean of the School of Art.
Bache joined the School of Art staff in 1972. Six years later, he became technical faculty in the school and was also appointed the director of photographic facilities. In 1987, Bache was appointed associate dean of the Art School. He also served on Academic Council and, later, as acting dean in the School of Art, program director of photography, and on several Institute committees, including a presidential search committee. Bache also served as the faculty trustee from 1994–95.
As associate provost from 1995–2011, Bache took on the role of acting provost on numerous occasions, as well as running the Intercultural Arts Project Committee and diversity programs. In 2011, Bache "semi-retired" from CalArts but continued teaching in the CAP photography program. He taught in CAP for more than two decades, and last May, he was awarded faculty emeritus status by the Board of Trustees.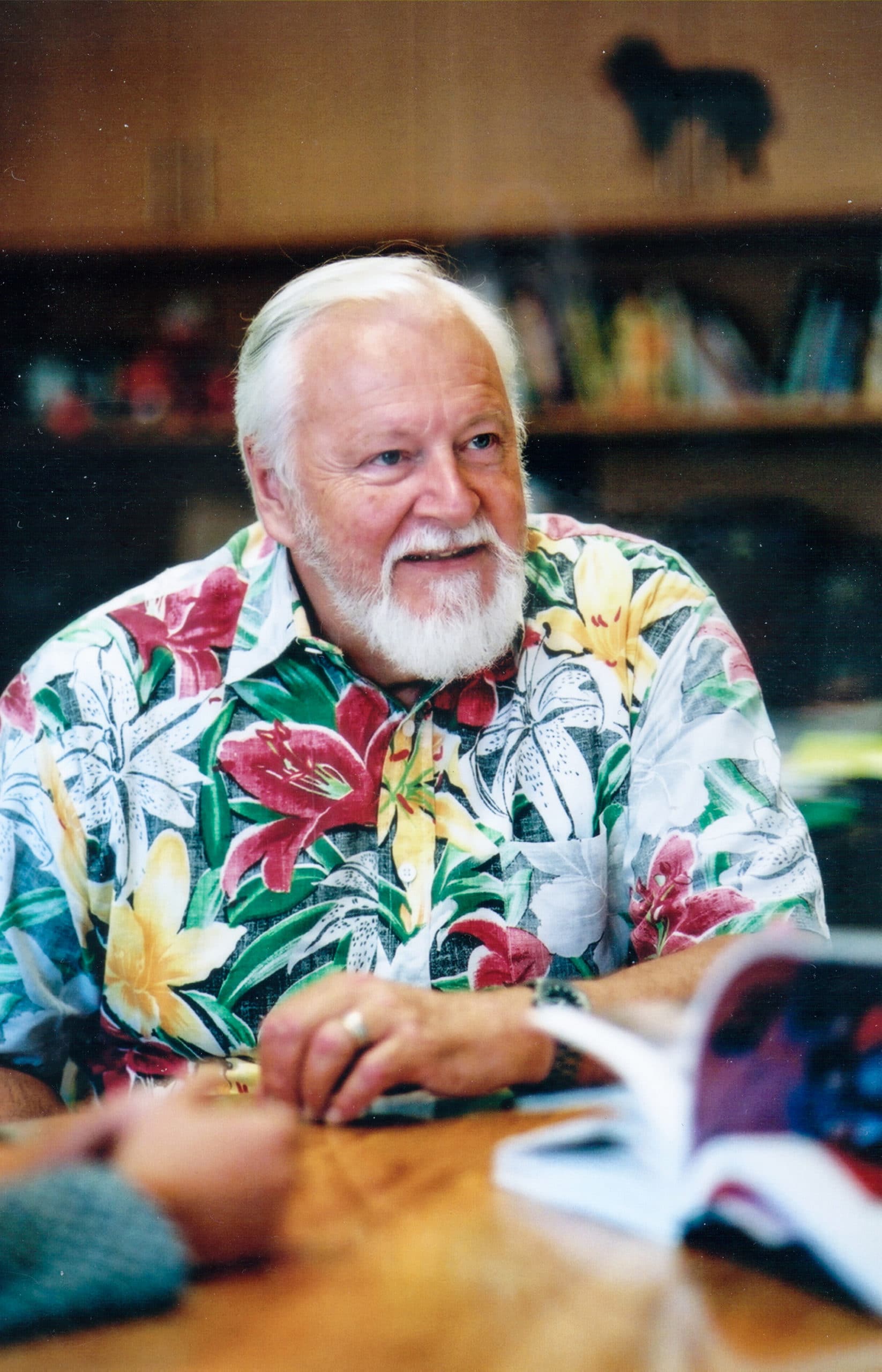 "John's kindness and humanity helped me get through my first years as dean of the Art School," added Lawson. "At that time, I was offered little by way of orientation to my new job, and so I depended on whatever wisdom John was willing to share, not by instruction, but by example. What I learned from him is that the school's success is rooted in the quality of attention we pay to the students; to their welfare, of course, but most of all, to the integrity of their work."
"Every loss is hard. I find this one almost intolerable," said School of Art faculty Andrew Freeman. "It will be hard for the many people that John helped, influenced, and guided. I certainly credit John with a kind of teaching that brought skill, humanity, and kindness to my experience. The enormous impact John had on our program, students, CAP, and beyond, simply made our world better … and his handwriting was charming, too."
Away from CalArts, Bache was an independent curator and arts activist, and he served as a board member of MOCA's Architecture and Design Council. Exhibition venues for his photography ranged from LAX airport to China, where he was one of the first American citizens to display his work. Bache's images were also mounted at the Hammer Museum, Los Angeles Municipal Art Gallery, and the Armory Center for the Arts, among many other venues.
A memorial and celebration of John Bache's life was held at CalArts on Jan. 18, 2020.