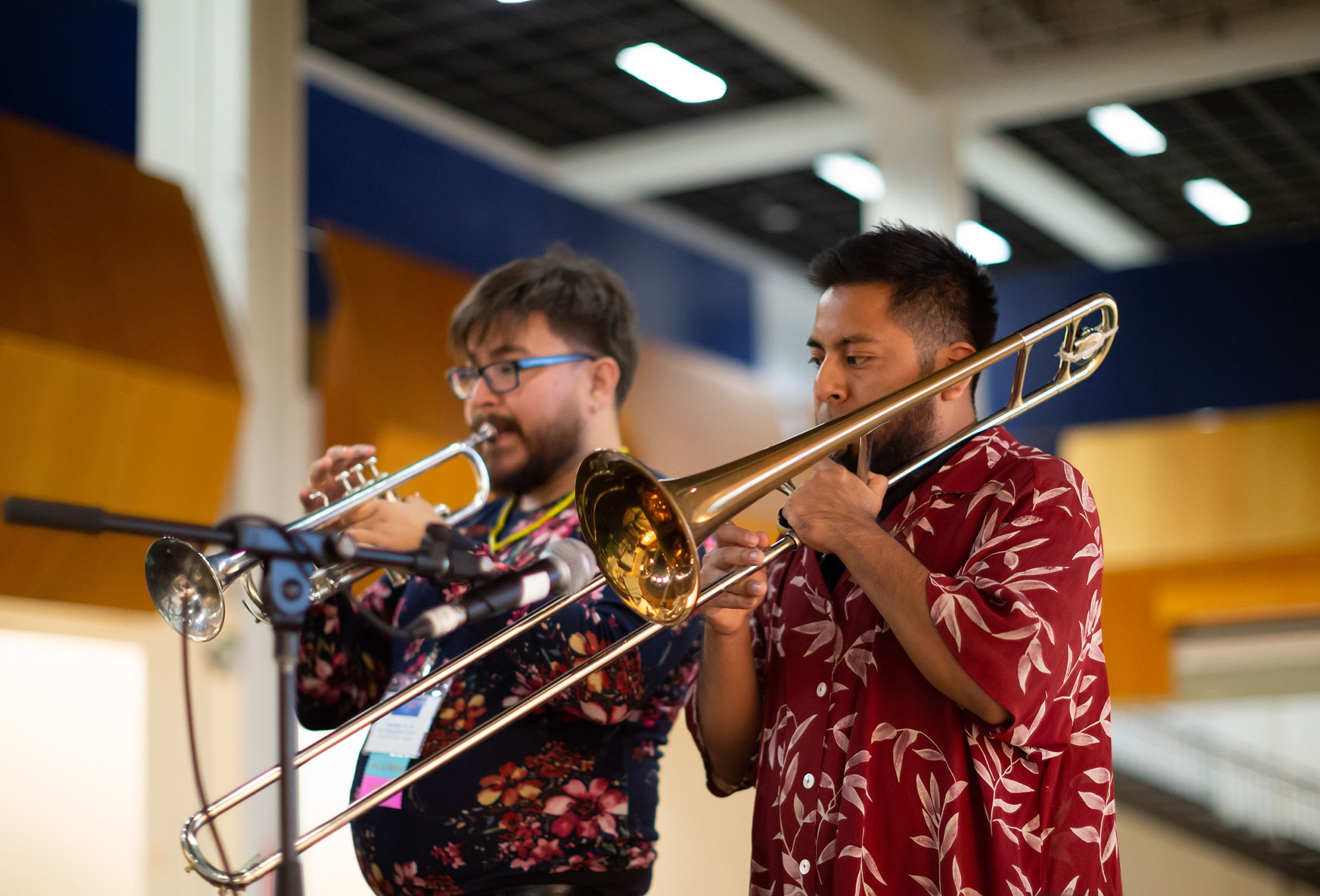 Noah Swiler (Theater 81) sat in the Main Gallery, his arms folded, leaning back in his chair as he gazed out at the crowd with a mix of nostalgia and giddy enthusiasm. "I haven't been back here since 1982," he said. "This was the site of an infamous Halloween party, but I also remember sitting behind Philip Glass in this room, and Aaron Copland as he was playing his Quiet City." As Swiler recalled the 1982 CalArts campus in his mind, he looked as if he were watching an old film flicker across his line of sight.
"I remember, in the cafeteria, the Disney animators would all sit at one table," he said with a smile. "They'd be wearing their V-necks, and they were very clean shaven. They looked very different from the rest of us hippies." As his thoughts returned to the present moment, however, Swiler noticed a change.
"When I was here, CalArts was a very insular experience. We focused on our art, our skill, on getting to where we could with our artmaking," he explained. "But today's CalArts has made a huge effort to be inclusive, collaborative, far-reaching. It's bringing art out into LA, the community, and the world—which is where it can really make a difference to people."
CalArts Weekend 2019 brought together hundreds of members of the CalArtian community, from students and families to faculty and alumnx. The diverse lineup of forums, performances, and activities reunited a global community of rich talent and backgrounds that continues to learn from one another throughout their collaborative artmaking careers.
While this year's Friday schedule of festivities was canceled due to the Saddleridge wildfire in a neighboring valley, guests were grateful to attend the full day of events on Saturday. "I'm glad you all persisted through some of the challenges to be here today," said CalArts President Ravi Rajan. "We really appreciate you being here with us."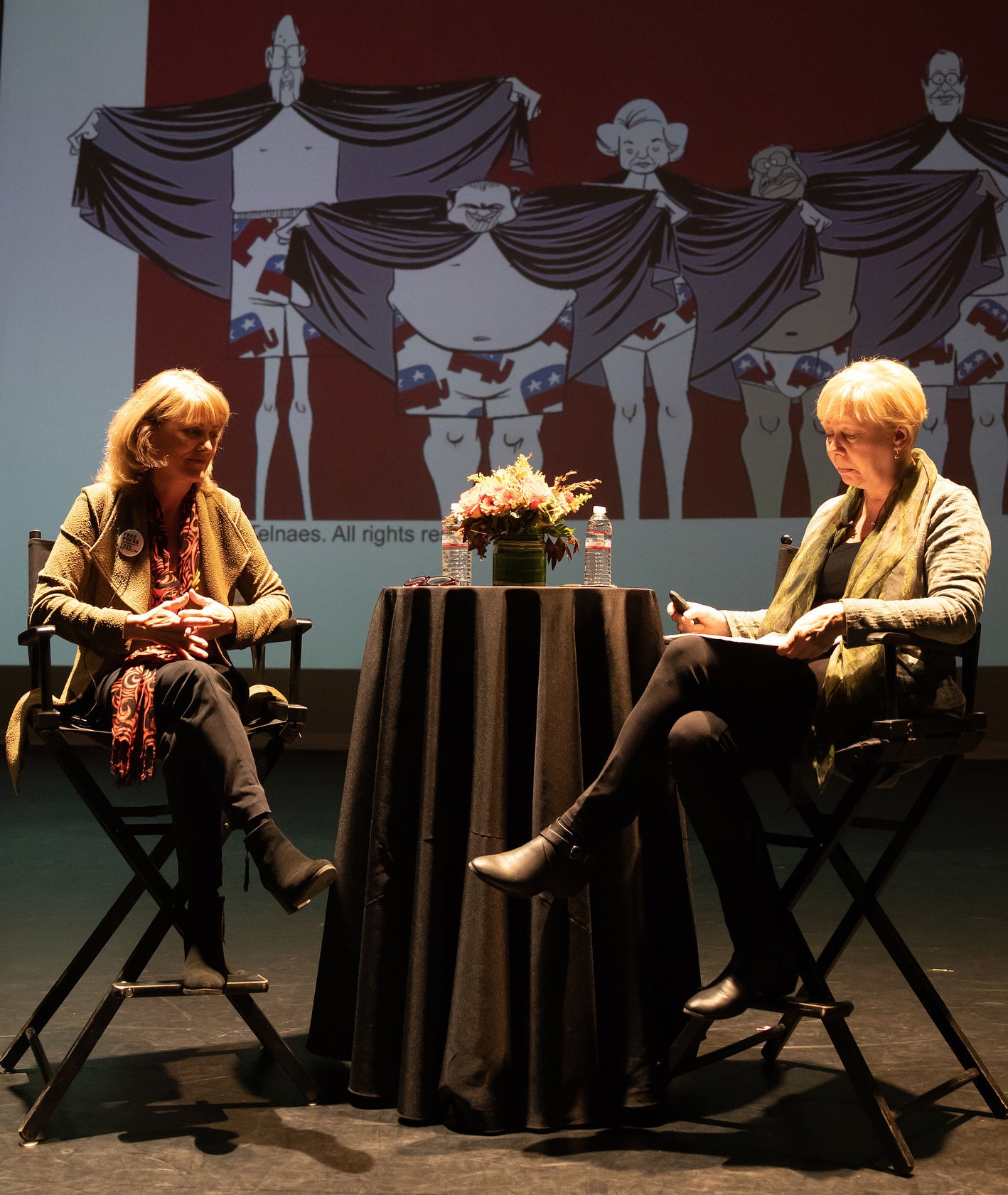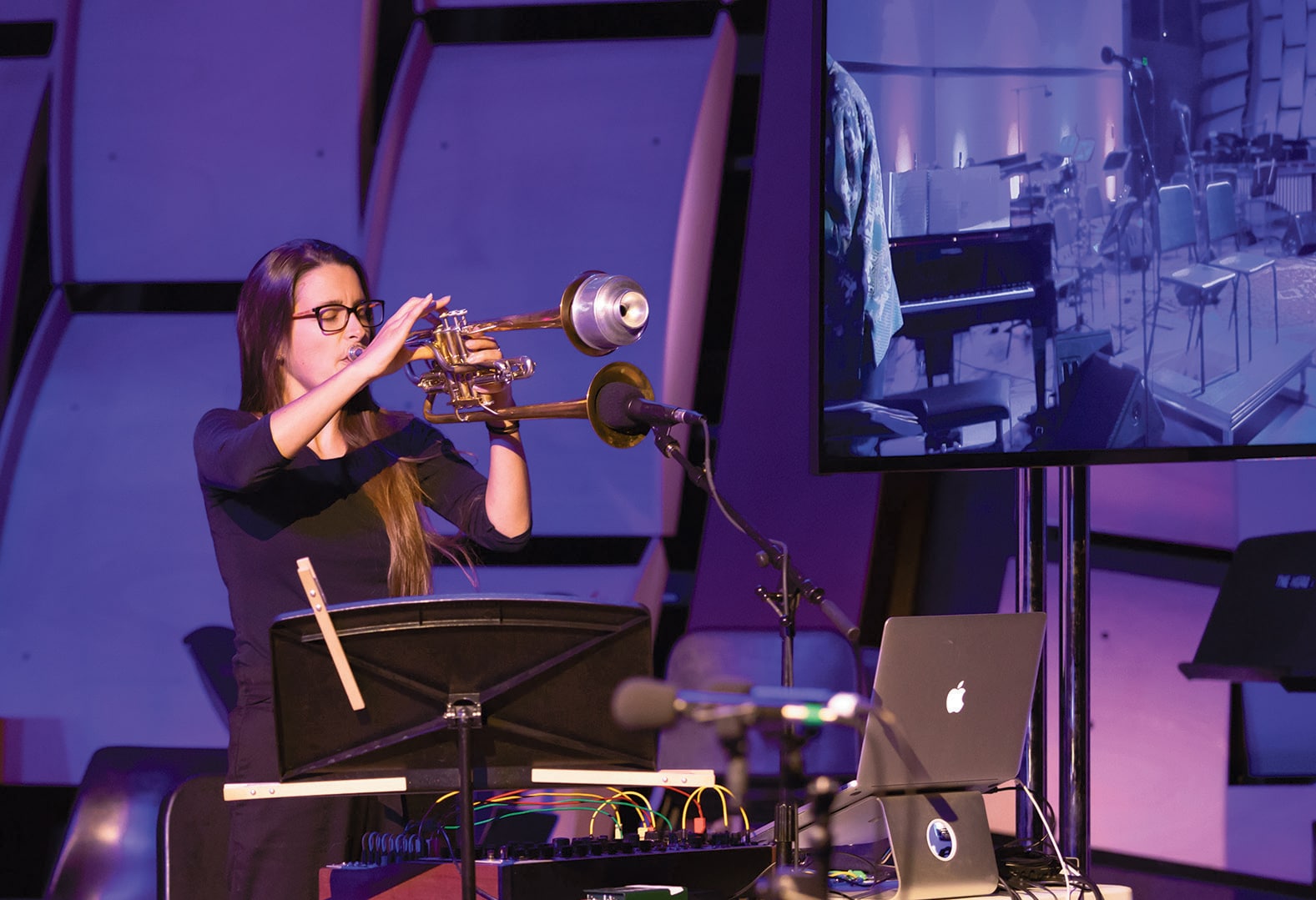 Whether it was a first visit or a long-awaited return, attendees left with a deeper sense of connection to CalArts's unique approach to arts education as well as a fresh dose of creative inspiration. "We're from Chicago, so we can't come to see every performance throughout the year," said parents Steven and Carol Blindauer. "This gives us a chance to see and experience a lot, all at once, and each time we've come to a CalArts Weekend, we've enjoyed something different. Neither of us has an arts background, so this is great—very eye-opening."
Even families with members deeply involved in arts education found new reasons to celebrate the day's events. "We have two CalArtian sons; one has already graduated, and we come every year," said parents Byron and Cecilia Brizuela, who work in the industry as a musician and director, respectively. "It's beautiful to raise artists and teach them how to survive as artists, and I think the most important thing they get out of CalArts is hope. That's what this weekend is all about."
As parents and alumnx explored the campus, Saturday's program kicked off with an introduction to the CalArts Community Arts Partnership (CAP) by newly appointed director Veronica Alvarez, followed by a day of featured forums, lunch with live music, an alumnx reunion dinner, a concert at the Wild Beast, and a dance concert to end the night in true CalArts style.
The forums began with "Art as Activism," featuring distinguished CalArts faculty member and political activist artist Charles Gaines, moderated by friend and faculty colleague Michael Ned Holte. As one of the few African-American conceptual artists working in the 1970s, Gaines created a systematic approach to artmaking that questioned existing structures of abstraction, representation, and subjectivity. Some of his large body of work is currently on view at Hauser & Wirth in Los Angeles. Gaines's art practice and lengthy career in the classroom have helped him train better artists and appreciators of art.
"I embrace the idea of being a political artist, but I didn't know I was one in the beginning. I'd been blindly following this path of being an artist without really thinking about it, and what I was creating didn't have particular meaning to me. It felt arbitrary, like a crisis of artmaking," Gaines said of his early career. "But I had this fascination with systems and the patterns they create that, I think, was fueled by being raised in the Jim Crow South. I began to see that there were ways of making art that had nothing to do with the creative imagination, but with systems instead. The gridwork allowed me to do that: to use art as a way of disarming, if not dismantling, subjectivity."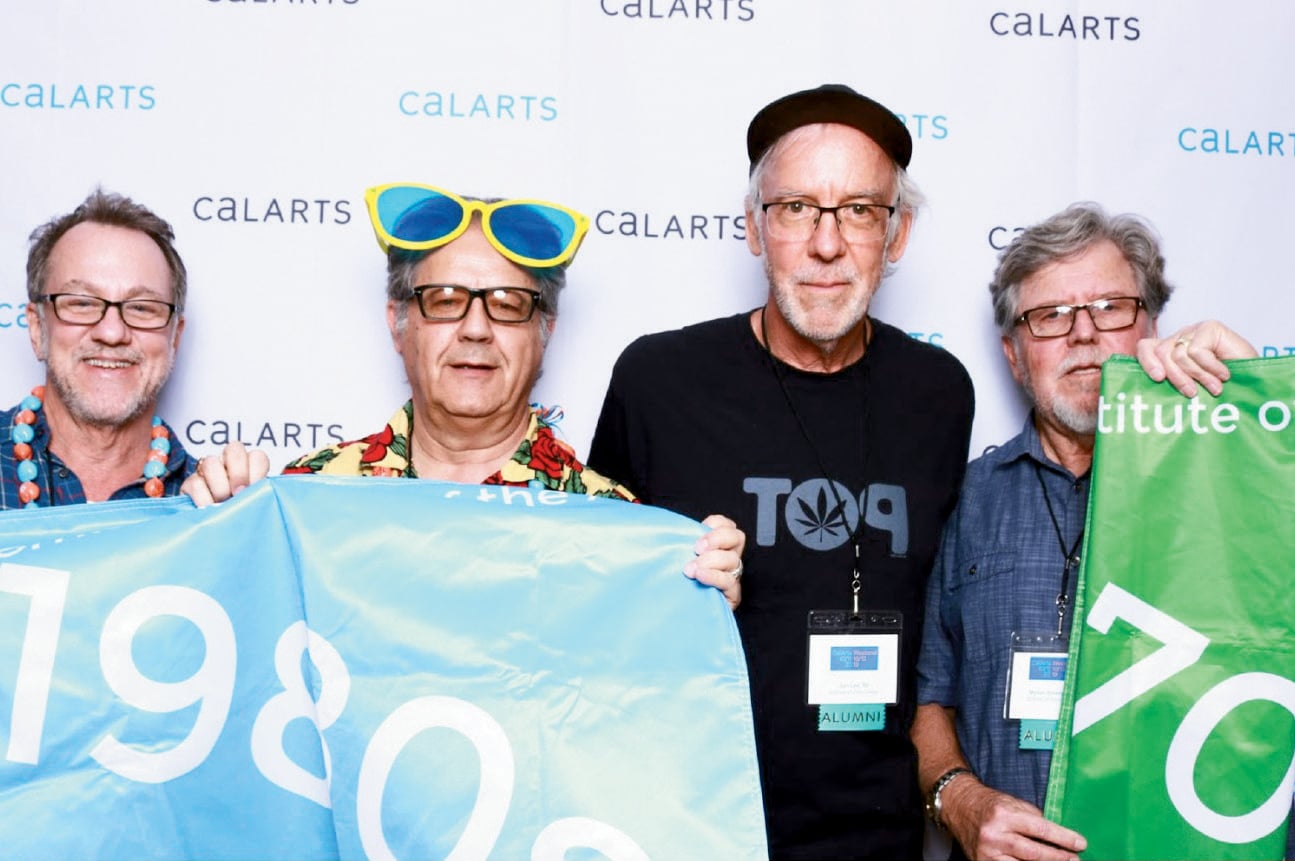 While the first forum served as an introspective look-back over an immense career in art and education, the second one, "Producing and Directing Pioneers: Women in Film," peeled back the layers to reveal the steps required—especially for women—to reach that elusive level of success in filmmaking. Moderated by director of the MFA Film Directing Program, Deborah LaVine, this advice-packed session featured two dynamic alumnx. Nominated for the Producers Guild of America's 2019 Outstanding Producer Award for Documentary Film, Christine Beebe (Film/Video MFA 05) is the Director of Non-Fiction Development at Lucasfilm and is currently exploring the studio's future focus in non-fiction work. Natalie Metzger (Dance MFA 11) is a Spirit Award-nominated producer whose well-recognized body of work includes award-winning commercials, short films, narrative films, and documentaries.
The two women, both at tipping points in their careers, exalted the transformative power of creative collaboration as they shared their best advice to a cross-generational audience of CalArtians and family members. "Find your tribe," advised Natalie Metzger, simply and firmly. "Find a group of fellow artists you love and respect, who love and respect you—people whose work you admire. If you can find that group, you'll grow together, and your careers will take off together. More importantly, the work will get better."
The two also touched on the industry's current atmosphere for women in film. "I feel super-lucky to work for a company that's run by a powerhouse of a woman, Kathy Kennedy. I love that!" exclaimed Beebe. "When I first started, however, I was trying to get general [pitch] meetings and almost every name on the list was a man. I was hoping to be pleasantly surprised, and I wasn't. It's such a push, such a struggle. The caliber of the work has to be really good and, unfortunately, the opportunities to build that experience aren't always there, either."
Of her forum appearance Beebe said, "I just want to inspire people—especially students or recent alumni—to work their butts off. Everyone talks about luck and perseverance, and there really is something to that. But I'd tell anybody who wants to go into this business to be very choosy about what they do. When you make a documentary, it takes five to eight years out of your life."
Both women agreed that the way through had to be supported by a strong community of fellow artists. "I used to joke that [at CalArts] you'd go to the bathroom and come back with five new creative projects," said Metzger, laughing. "Take that with you. Try to work on as many different people's projects as you can. Reach out to people doing work that interests you. You never know where some of those things can lead."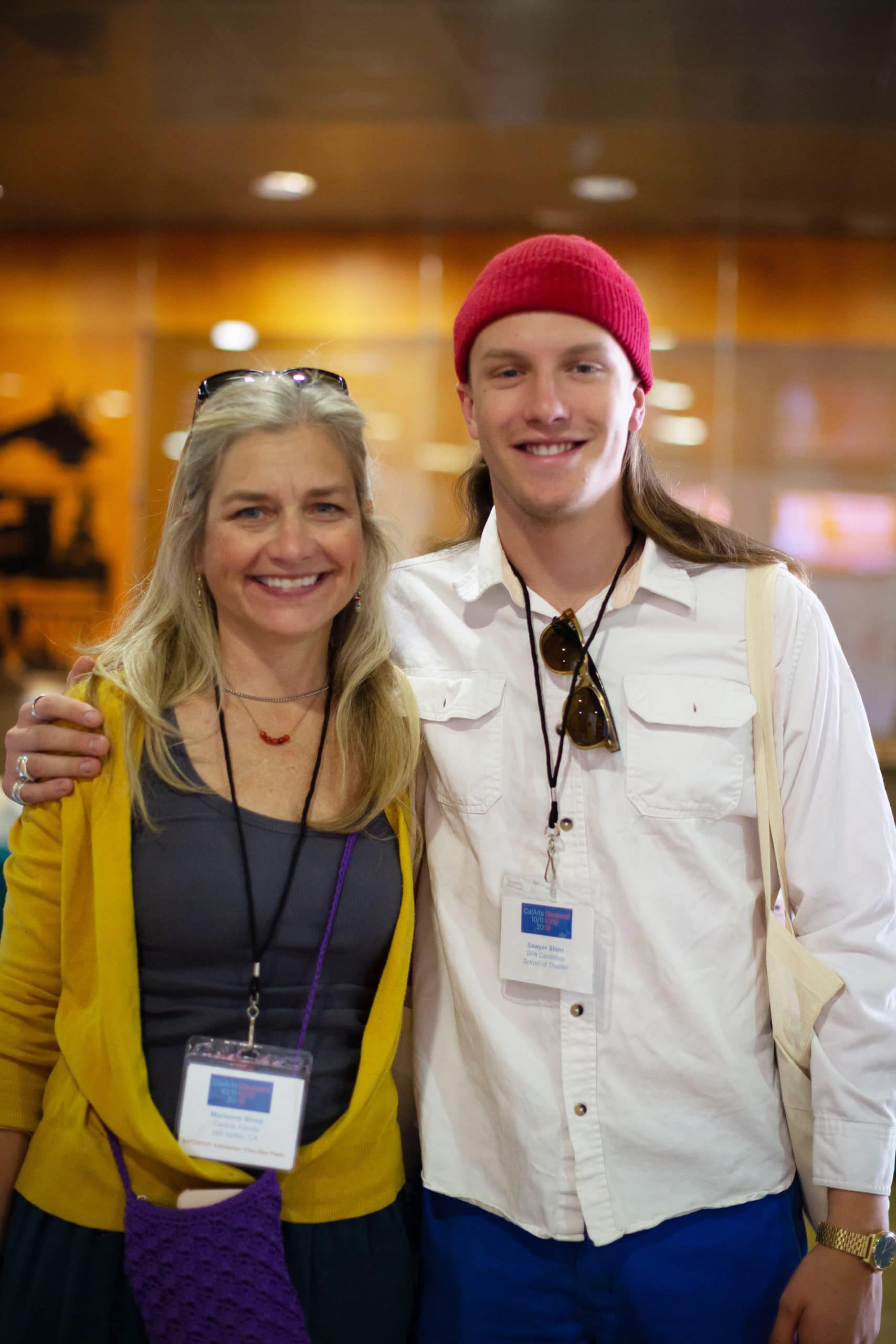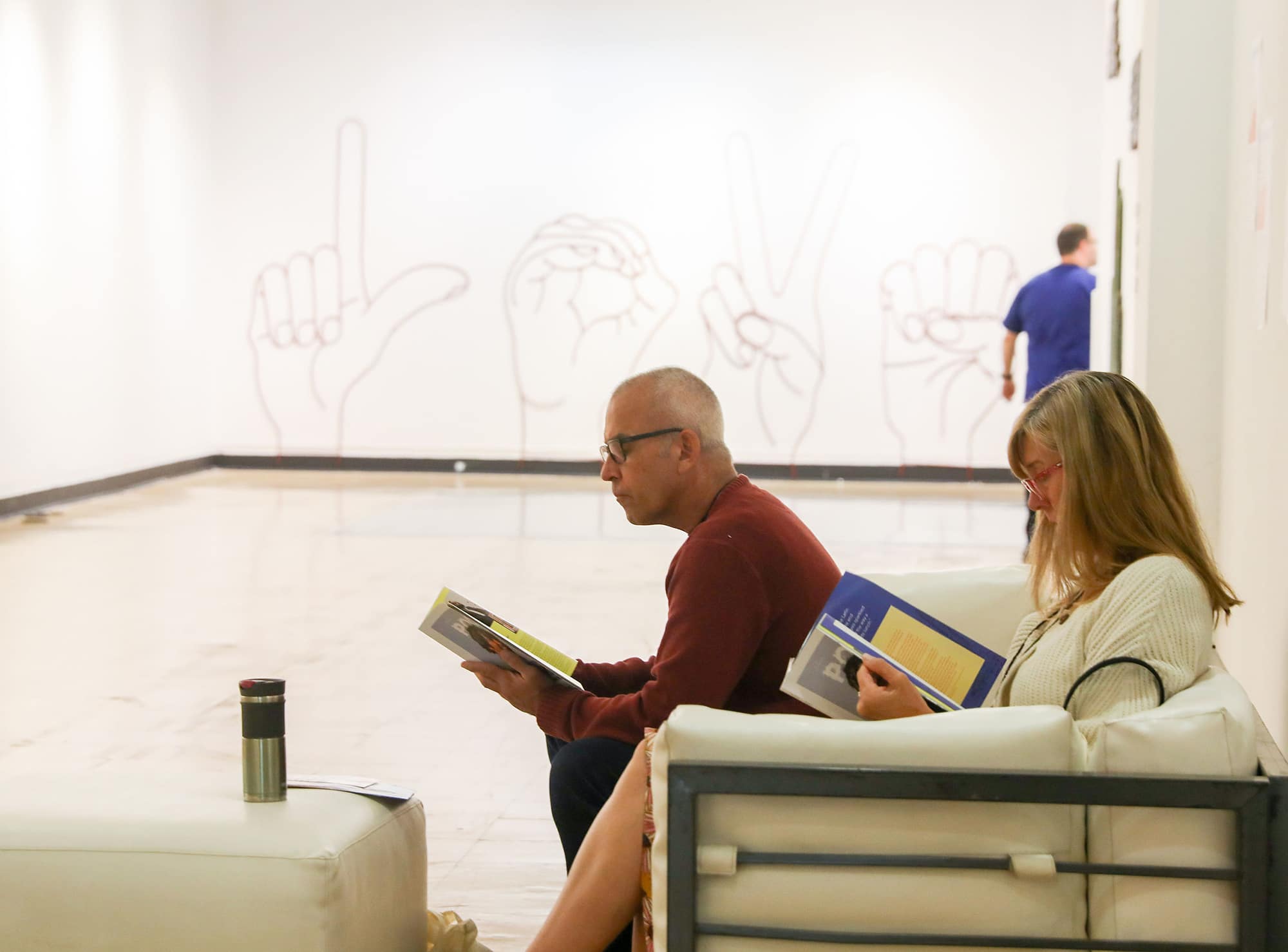 The final forum of the day, "The Art of Politics," featuring Pulitzer Prize-winning editorial cartoonist for the Washington Post, Ann Telnaes (Film/Video BFA 85), echoed the value of serendipity, as moderator and CalArts faculty Mindy Johnson conversed with Telnaes about her unusual career path to success. Upon graduation from CalArts's program in Character Animation, Telnaes found her way into professional design at Disney Imagineering, working for years on concept and development. News of the Chinese government's massacre of students at Tiananmen Square and the US Congressional hearings on Clarence Thomas's Supreme Court confirmation sparked intense emotion in Telnaes, as well as a desire to express her outrage through a language she knew well: drawing.
"I was mad. [The hearings] awakened something in me, and right then and there I started to sketch my first editorial cartoon," Telnaes recalled. As she worked toward a pivot in her artistic career, it was her animation education that helped her succeed. "That's the beauty of CalArts. You learn a little bit of everything, and once you master the foundations, you can apply them anywhere," she said. "Learn the foundation of your artistic skills so you can be ready to pivot when there's another opportunity. Know your plan, but look for the window."
Today, Telnaes, recipient of the National Cartoonists Society's Reuben Award for Outstanding Cartoonist of the Year in addition to the Pulitzer, posts her static and animated cartoons on the Washington Post website. Her work has broken new ground for animated political cartoons in the digital landscape. "It's such an important time in America right now," she said. "The students here today have to live through this, so please, lend your voices to it."
As the Telnaes interview concluded, the day's festivities gave way to an evening of food, entertainment, and community; attendees enjoyed the alumnx reunion dinner in the Main Gallery and fare from food trucks. The party continued with The Herb Alpert School of Music at CalArts Dean David Rosenboom's Portrait Concert, Propositional Music, at the outdoor Wild Beast music pavilion. Rosenboom's program included both contemplative experimental and rousing fusion sounds. He shared the stage with many alumni of the School of Music.
"The most important thing I get from CalArts Weekend is just hope," said current student Ivan Brizuela (Theater 20), echoing the notion expressed by his parents. "CalArts is like our playground; like a sanctuary for artists. But I come to CalArts Weekend every year because it reminds me of what I can be and do next."