OFF CAMPUS
---
Standoff in Oregon
CalArts School of Critical Studies faculty Anthony McCann's new nonfiction book Shadowlands is an apocalypse-flavored account of the Oregon standoff of 2016. The book examines the deep historical, religious, and ecological contexts of the high desert showdown that kicked off one of the more tumultuous years in recent American memory. Critic Walter Kirn, in his front-page Sunday New York Times Book Review, proclaims Shadowlands to be "that rare beast these days … that delves beneath merely partisan concerns to touch its subject's absurd and tragic heart."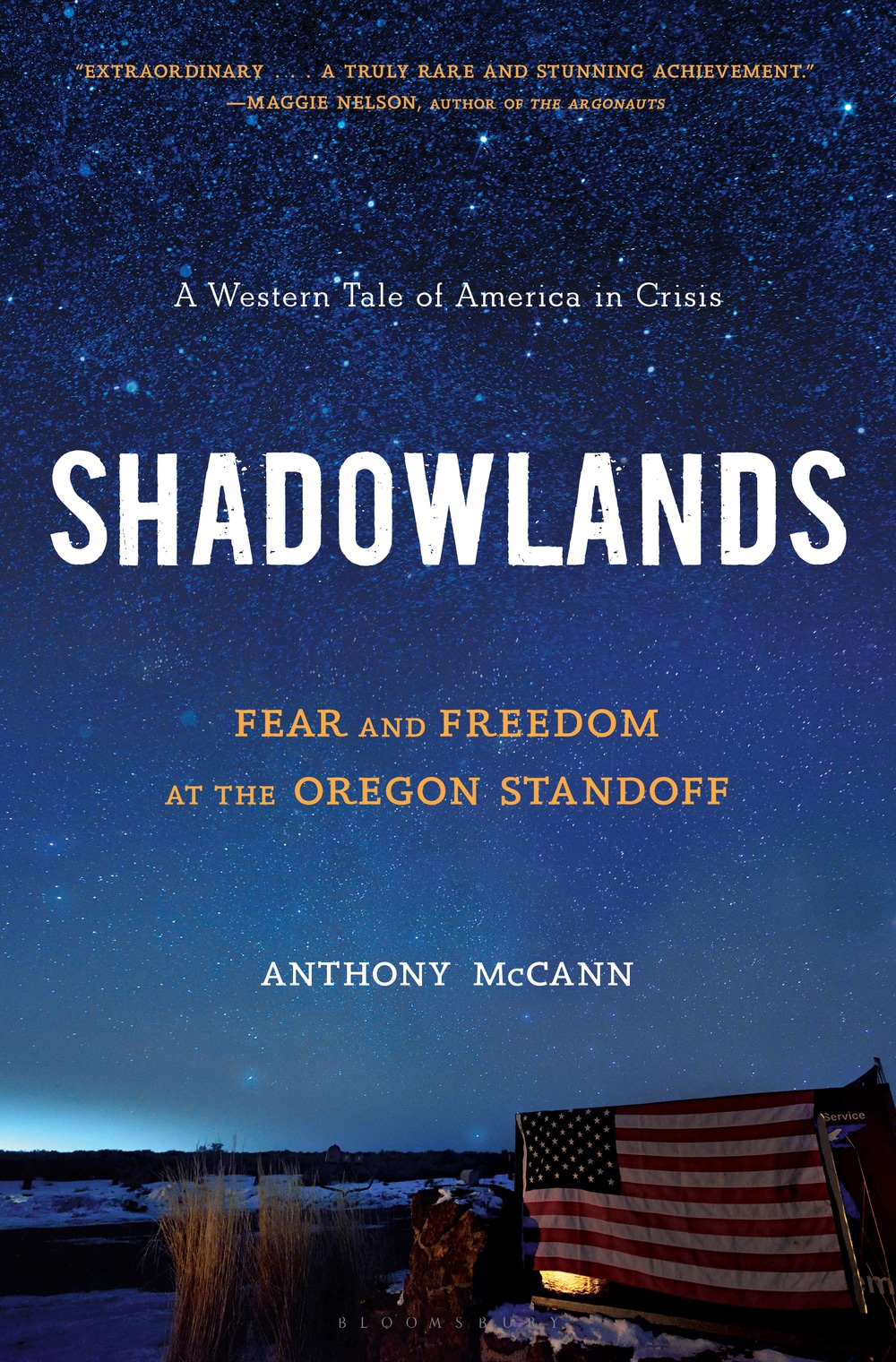 Prize in Cannes
The short film Hieu received the Cinéfondation 2nd Prize at this year's Cannes Film Festival. Produced by Betty Hu '18, and Rui Xu '20, the story focuses on a Vietnamese American household that receives a visit from a long-lost patriarch after he fails at a get-rich-quick scheme. The creative team includes voice actor Pricilla Chung '20, production designer Jin Young Sung '20, associate production designers and set dressers Anna Kim '20 and Jiaying Wang '18, costume designer Yi-Hsien Cheng '19, assistant costume designer Shuhui Zhao '20, sound designer Gahyae Ryu '19, associate producer Ratri Anindyajati '17, and producing assistant April Tse '18.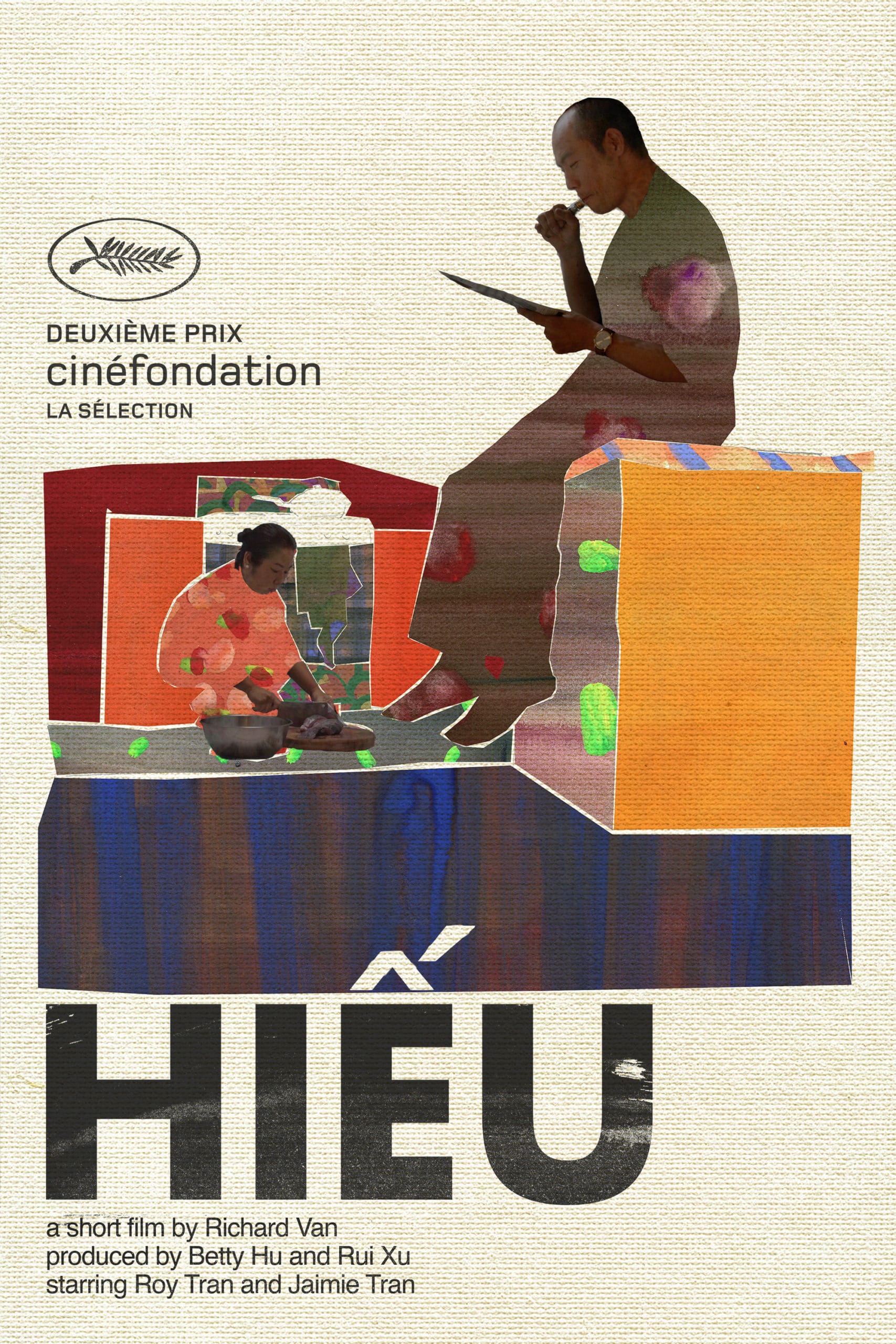 Awards Fever in Hadestown
Mythologically inspired production Hadestown was a big winner at the 73rd annual Tony Awards, racking up a total of eight Tonys, including Best Musical. The show's producers include CalArts School of Theater faculty Mara Isaacs, as well as alums Meredith Lynsey Schade (Theater MFA 06), Dale Franzen (Music MFA 89), and Kathleen O'Kelly (Theater MFA 18). Todd Sickafoose (Music MFA 98) shared the award for Best Orchestration for Hadestown.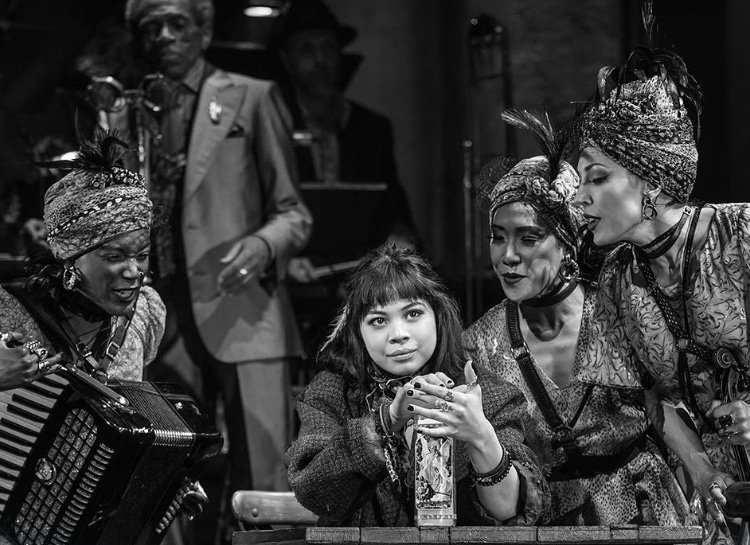 ---
Listening in Santa Barbara
The multimedia installation Ensemble is comprised of raw timber and handmade bells that functions as a communal bell-ringing instrument. The piece, created by sound and performance artist Chris Kallmyer (Music MFA 09), was installed at The Santa Barbara Museum of Art through September. Activated by a group of nonmusician participants, the instrument employs a music-making method that blends collective listening with lively communal rituals and meditation practice.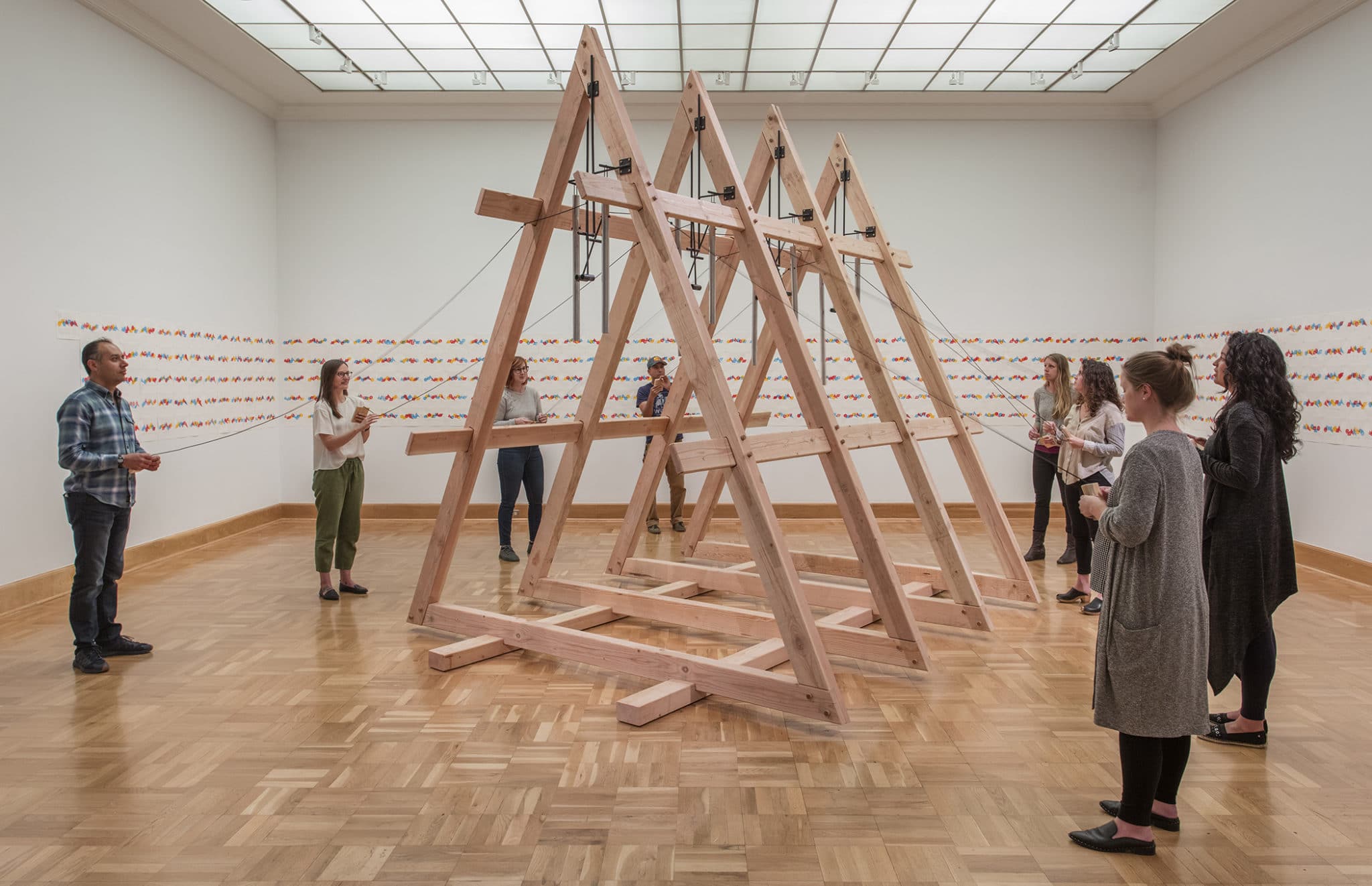 ---
ON CAMPUS
---